Now that it's Spring, our chickens and ducks are laying well after a bit of a break during the winter.  Sometimes, when they're laying so well, it's hard to come up with ideas for what to do with all the eggs.  Here are a few of our favorite recipes that use a lot of eggs: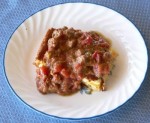 Chile Relleno Casserole – This makes a good, hearty dinner that's nice enough to serve for company but that's not hard to make. We always serve it together with homemade Green Chile Sauce.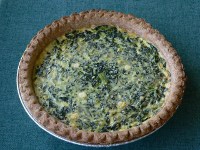 Spinach Yogurt Quiche – For a special breakfast or lunch, try this great quiche. Our family's been making this recipe for over 25 years.  Quiche isn't one of my personal favorites, but this one really is quite good.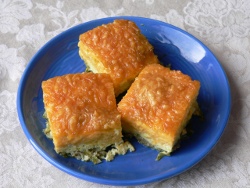 Jalapeño Cheese Snacks – These spicy little treats make a good afternoon snack, appetizer, or midnight snack.  They're also nice enough to bring as "finger food" for parties, showers, or other "get-togethers".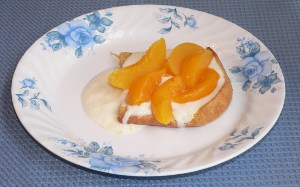 Oven Pancakes – Also known as German Pancakes, Dutch Babies, Finnish Pancakes, Kropsu, or Pannukakku. These are simple to make and make a great breakfast for a special occasion.  We often make these when one of our children has a birthday.  We usually eat them with home canned fruit, such a peaches along with yogurt and a little maple syrup.  They're also good with fresh fruit or baked apples with a dab of whipped creme.
After you've tried some of these recipes, let us know what you think.