In recent years, the homesteading trend has ballooned. More and more families are looking for ways to live more sustainably and grow their own food. Often their first step into the homestead lifestyle is planting a garden and starting a flock of chickens. For others, it's buying some land, and adding livestock.
McMurray Hatchery is proud to support homesteaders across the U.S.A. and Canada. This October, McMurray's Bud Wood and Tom Watkins headed to Front Royal, Virginia, to connect with homesteaders as a sponsor at the 2019 Homesteaders of America Conference. The annual conference draws top speakers including Joel Salatin of Polyface Farms — who spoke at the event and held a live processing demonstration using McMurray Hatchery Jumbo Cornish Cross chickens. Other top speakers included Jill Winger of The Pioneer Homestead, and YouTube homesteaders including Roots and Refuge, White House on the Hill, Sow the Land, The Fit Farmer, and more. Over 3,000 homesteaders came from all corners of the country, and Canada, to connect with other like-minded families and learn new skills.
CONNECTING & KIDS' CLASSES

During the two-day event, Bud and Tom spend time talking with attendees about how to get started raising poultry, sharing information about our unique egg-laying breeds and popular breeds for raising pastured poultry, and educating children with a daily Caring for Baby Chicks class. In the kids' class, children set up a basic brooder and learned about feeding, watering and safely handling baby chicks.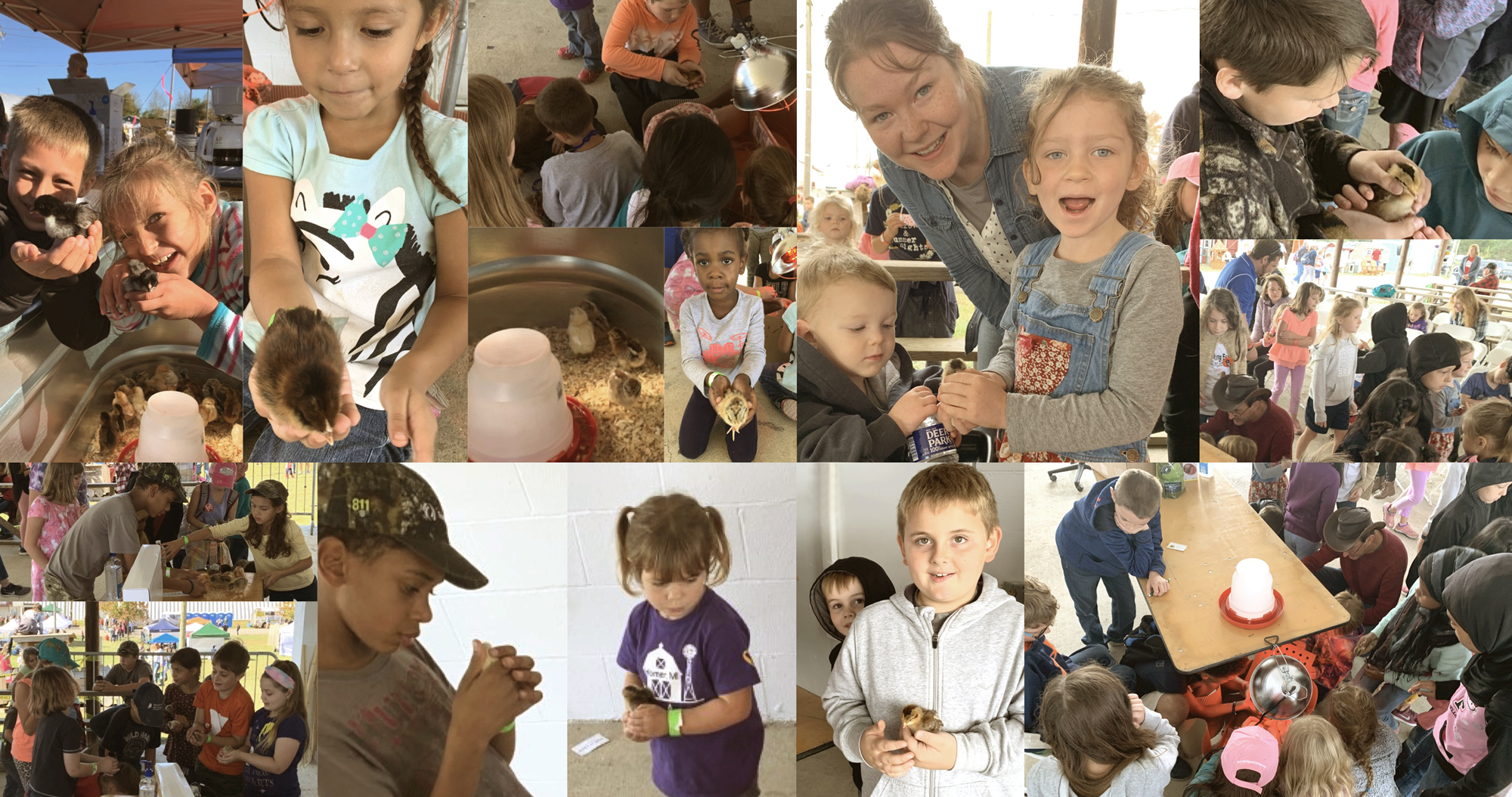 HOMESTEADERS' SPECIAL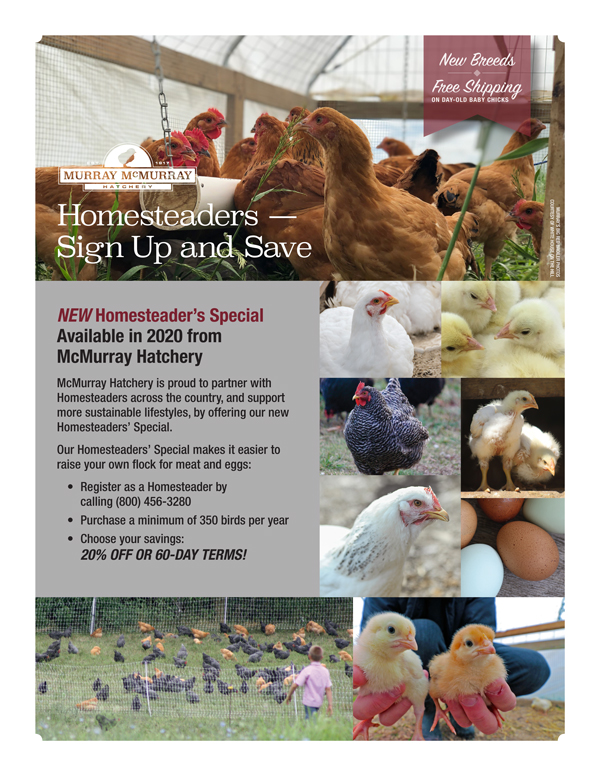 At the event, the team unveiled our new Homesteader's Special — a program developed to help support those wanting to get started raising larger numbers of meat birds. The new program offers a 20% discount, or 60-day terms, to homesteaders and small farmers who order 350 or more birds per year. Those interested in the program simply need to call our office at 800.456.3280 to register for the program.
GIVEAWAY WINNERS
Thanks to all who took the time to stop by our tent and visit with us and see the baby chicks, sign up for a chance to win a McMurray Hatchery Gift Certificate and merchandise, or just grab a free catalog. Here are the winners of our drawings:
John & Trudy Cuoghi, Powhatan, VA — McMurray Hatchery Signature T-shirt
Sabrina Schaeffer, Burgaw, NC — McMurray Hatchery Signature Travel Mug
Holly Hammond, Bellville, OH — $50 McMurray Hatchery Gift Certificate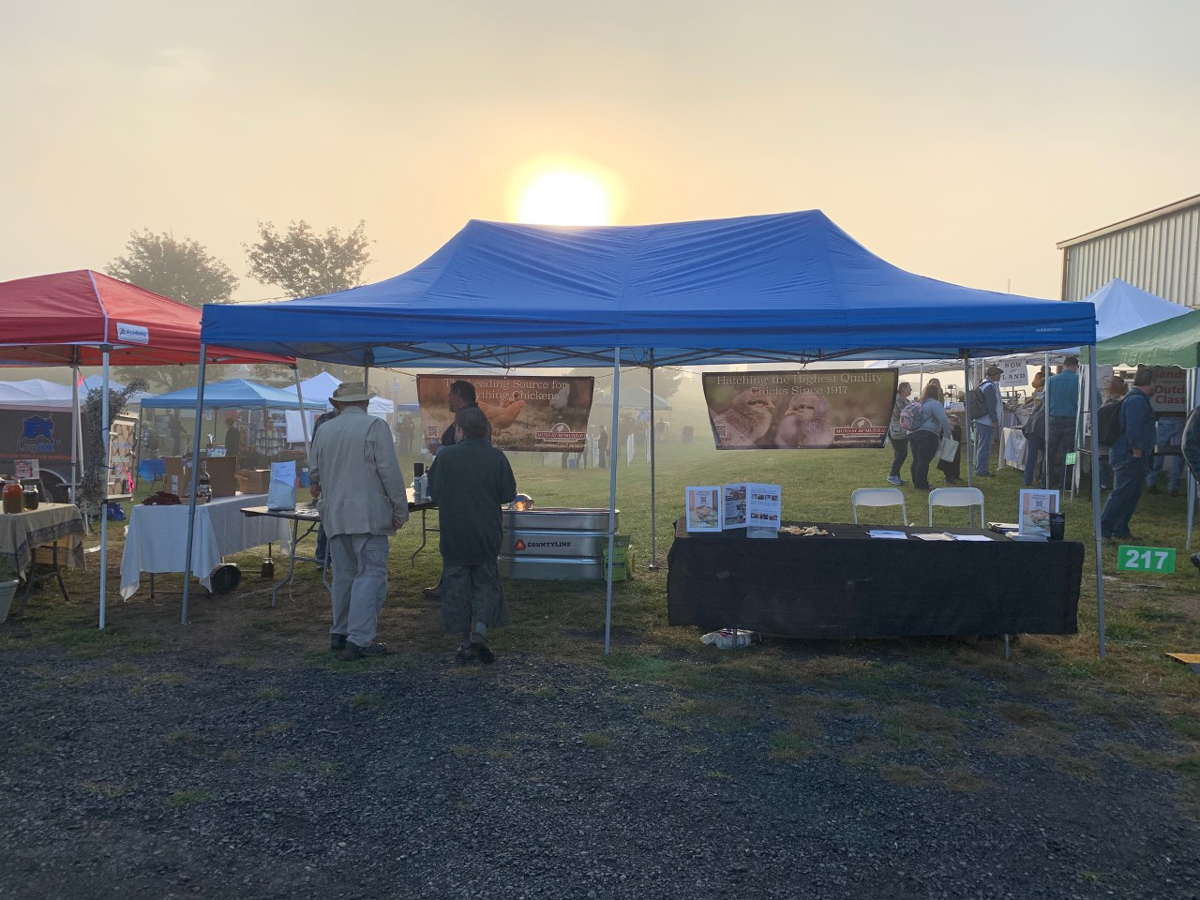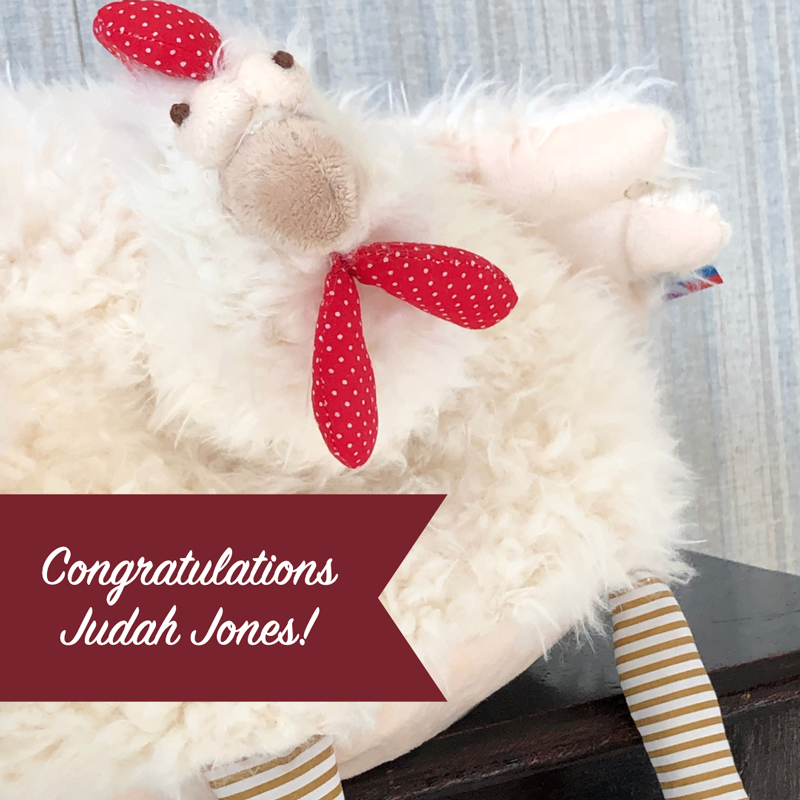 Congratulations to 5-year-old Judah Jones, our HOA coloring contest winner! Judah will receive a large, stuffed chicken toy from McMurray Hatchery.
Our brooder of Whiting True Blue and Whiting True Green baby chicks was popular with the kids at the conference — including Benny from Virginia, shown at the end of The People of Homesteaders of America 2019.