McMurray Hatchery In the News
Media Coverage, Press Releases and More from Murray McMurray Hatchery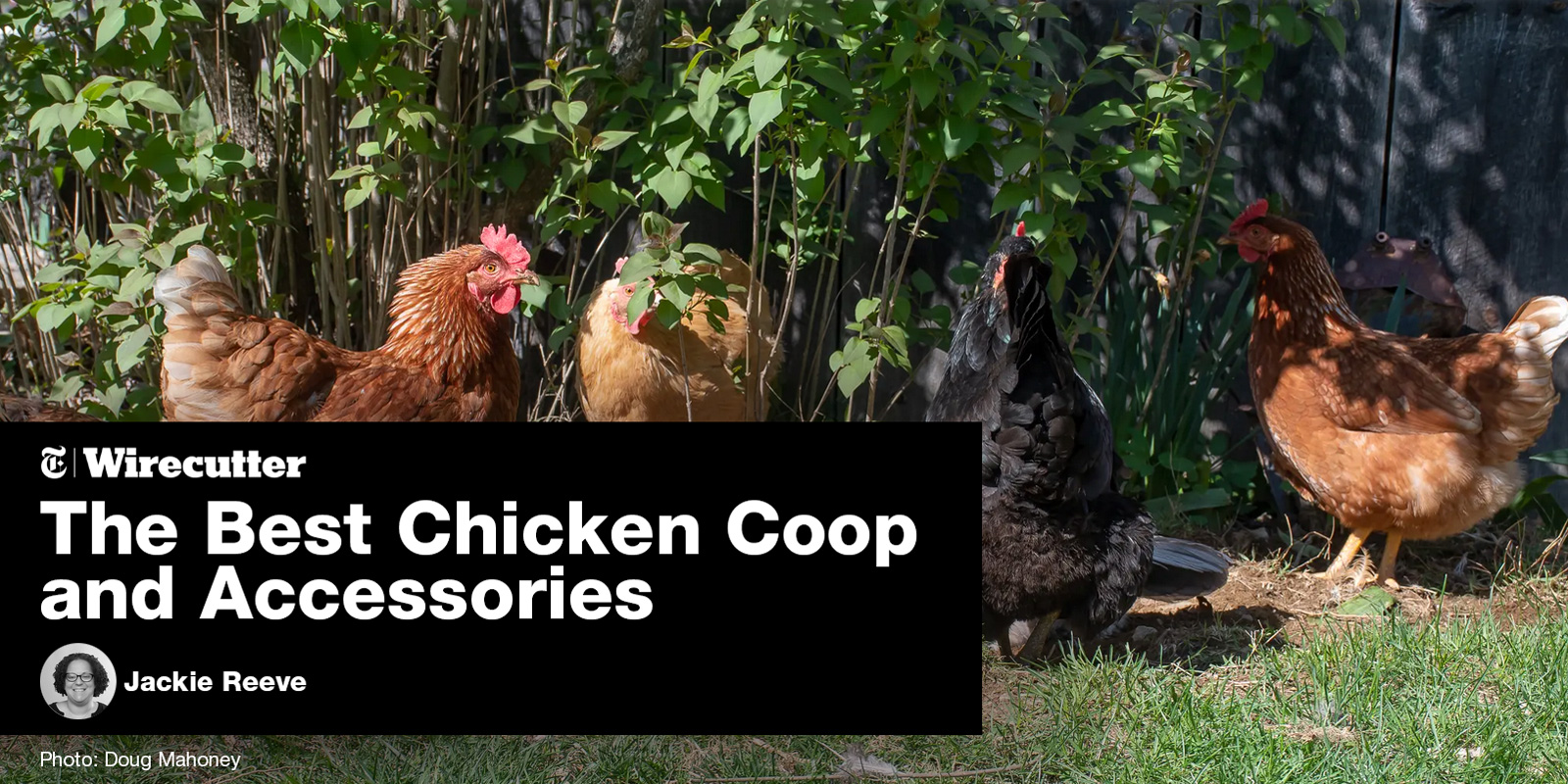 The Best Chicken Coop and Accessories
Wirecutter speaks to eight experts, including Murray McMurray Hatchery, and compiled a list of everything you need to get started, from a chicken coop to first aid to the chicks themselves. — New York Times, May 2021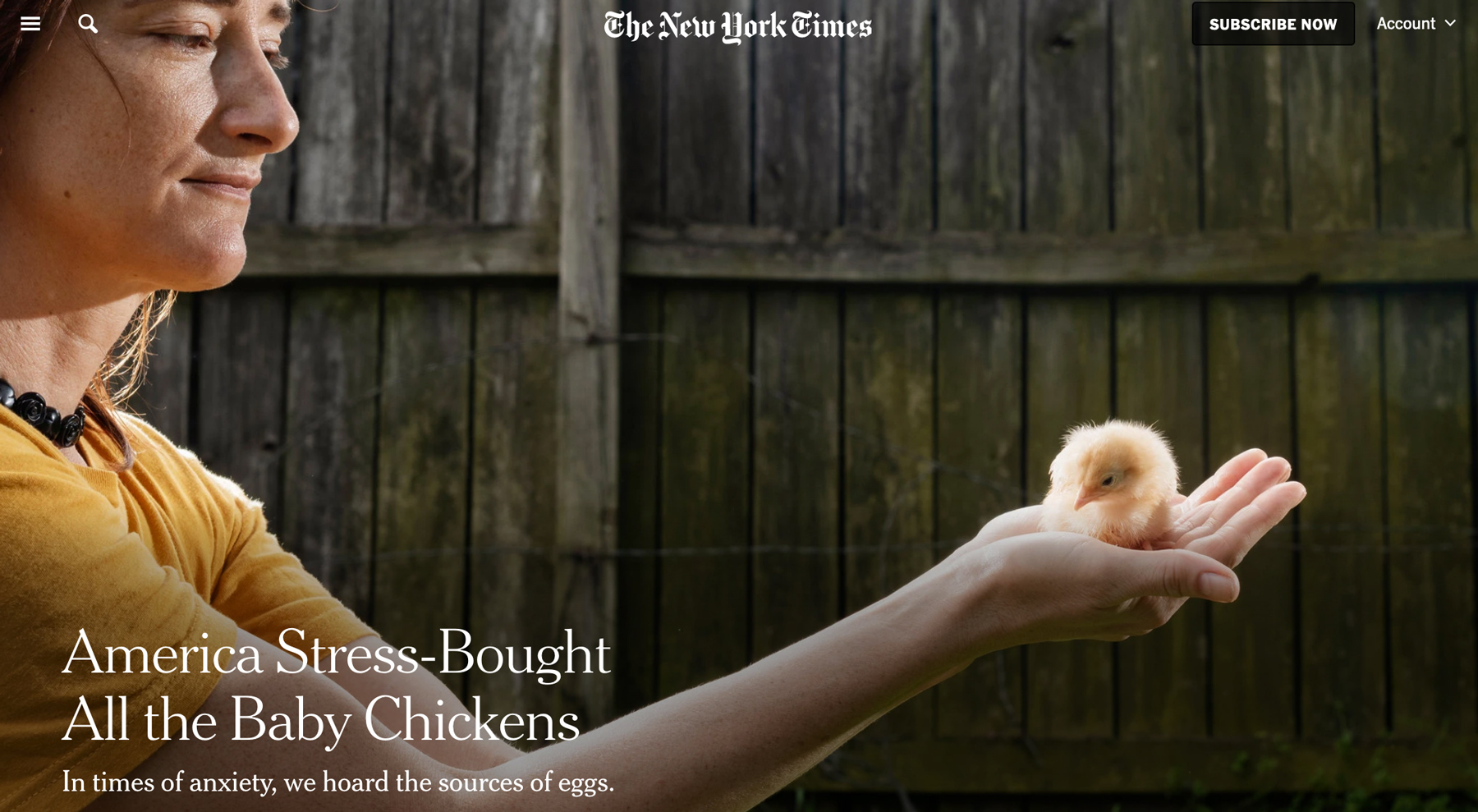 America Stress-Bought All the Baby Chickens
When times are tough, people want chickens. … "People are panic-buying chickens like they did toilet paper," said Tom Watkins, vice president of Murray McMurray Hatchery. — New York Times, March 2020

Baby Chickens Sold Out Nationwide Ahead of Easter as American Panic-Buy Feathery Friends for Comfort
Sales of baby chickens have soared across the United States in what appears to be another example of panic-buying amid the COVID-19 pandemic. — Newsweek, March 2020
Americans are Stress-Buying Chicks: Orders of Baby Chickens Double as Families Want a Steady Supply of Eggs and a New Hobby During Coronavirus Lockdown
Americans have been buying up chicks as a way to cope with egg shortages and up to 54 percent increase in prices by the dozen, along with boredom and anxiety in the wake of the coronavirus pandemic. — The Daily Mail UK, March 2020
Chickenomics: When Crisis Strikes, Americans Buy Chicks
The weeks leading up to Easter are always the busiest for chicken hatcheries, but this spring, chicks are nearly impossible to find as sales spike during the COVID-19 lockdown. — Capital Press, April 2020
From the Field: McMurray Hatchery's Tom Watkins
A digital look at those working and living in a virus world trying to keep operations going and feeding the world. — Capital Press, April 2020
What You Should Know Before Raising Backyard Chickens During Lockdown
More people are buying hens for eggs during the coronavirus pandemic. Here's what to know before you decide to try it at home. — HuffPost, June 2020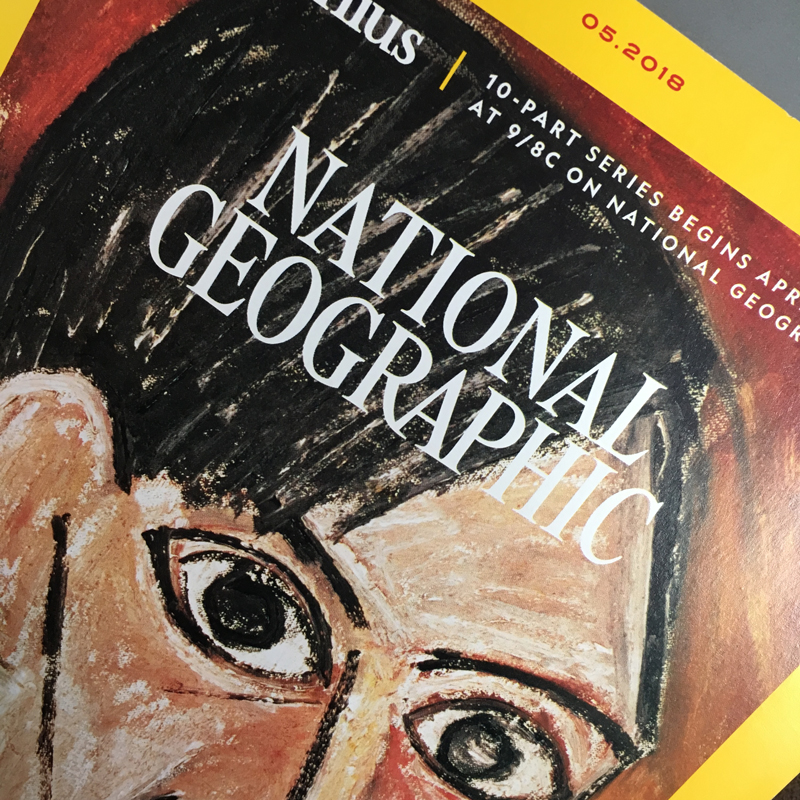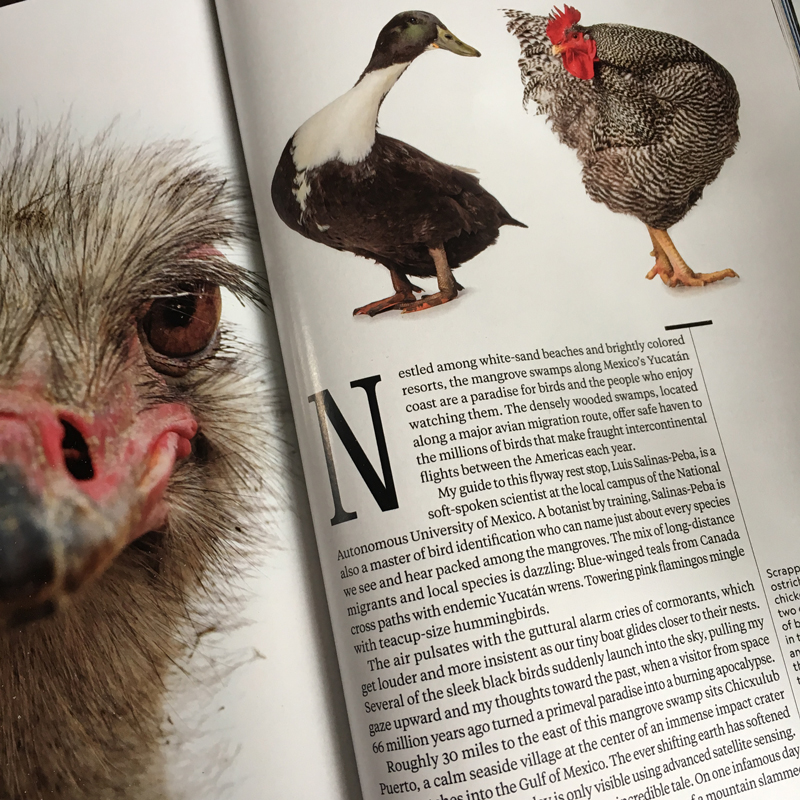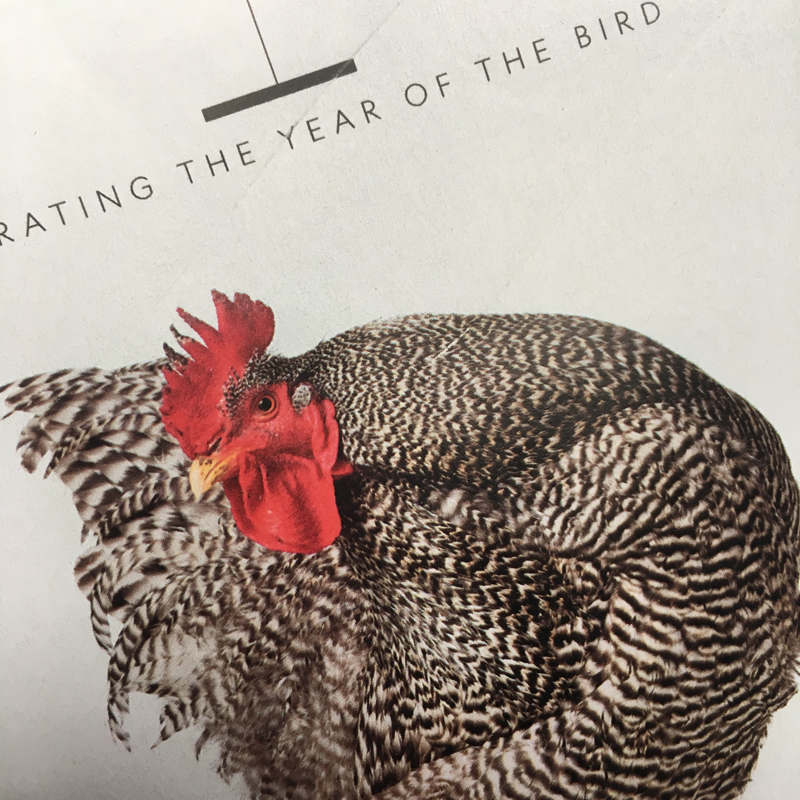 Martha Stewart: Mail-Order Chicks for Your Personal Coop [VIDEO]
The Martha Stewart Show

Martha Stewart: A Visit to the McMurray Hatchery [VIDEO]
The Martha Stewart Show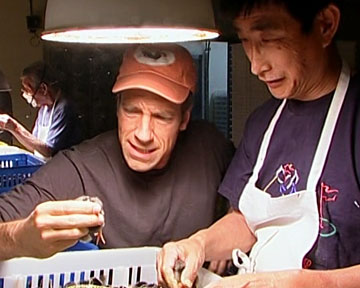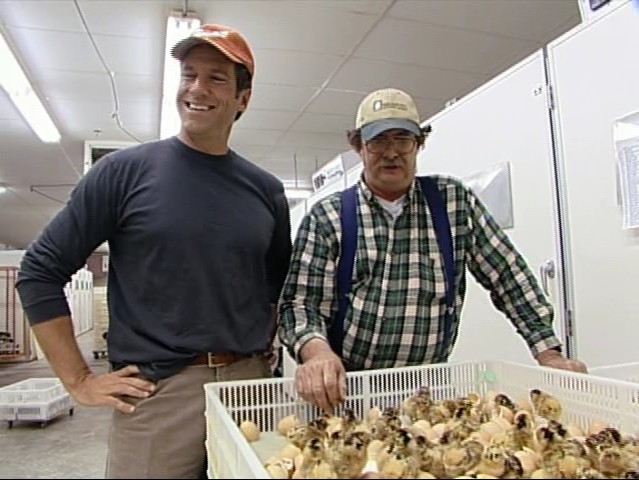 Media Contact:
Address:
McMurray Hatchery
ATTN: Marketing
P.O. Box 458
191 Closz Drive
Webster City, IA 50595
Phone:
515.832.3280
800.456.3280 (Toll Free)
515.832.2213 (Fax)
2021 Chicks Available
View available day-old baby chicks, ducks, geese, turkeys, juvenile birds, and other poultry.
Now with FREE SHIPPING on all full orders of baby birds!