In June, we passed 100,000 likes and followers on our McMurray Hatchery Facebook page! To celebrate this milestone, and to thank our followers, we held a 10-day 100K Giveaway, with daily prizes ranging from free t-shirts to free chicks. Congratulations to these winners:
McMurray Hatchery's Rise and Shine limited edition t-shirt features a vintage rooster design on a heathered green t-shirt. Makes a perfect gift for anyone who loves all things chickens. Congratulations to these 5 giveaway winners:
Katie Gorman Severson
Brittany Bomgaars
Jordan Lybeck
Tami Niciaise
Goose Pond Homestead
McMurray Hatchery's Signature Travel Mug Keep your coffee hot, or your cold drinks cold, while doing your morning chicken chores or heading to work. Congratulations to these 5 giveaway winners:
Carol Seigworth
Michele Almanza
Heather Kamarainen
Jennifer Crocker Oliver
Kelly Mailhot
Fluffy Layers Insulated Tote This oversized cooler bag is perfect for going on picnics, or to the beach or pool. We've used ours to carry a large crock pot to family dinners, and to keep frozen groceries cold on the trip home. Congratulations to these 3 giveaway winners:
Mary Kate Brewer
Lori Gutzmann
Amy Barkley
Murray's Best Egg Wash and Scrubber This concentrated egg soap comes in a 2-lb. jar and safely cleans both market eggs and fresh eggs. Last year when we washed and donated over 50,000 eggs, we used our egg scrubbers and egg wash to get the job done! Congratulations to these 5 giveaway winners:
Kristin Matheny
Lisa Treadwell
Christine Garner
Robin Grover
Lisa Brooks Baumann
Nite Guard is a solar-powered (no batteries needed ever) flashing, red light that will repel nocturnal predatory animals that can harm your livestock or your gardens. Congratulations to these 2 giveaway winners:
Michelle Aguirre
Brooke Schaffer
McMurray Hatchery Premium Starter Kit containts all the best essential items you need to start your new chicks. This upgraded kit has everything you need but feed and bedding. Congratulations to these 2 giveaway winners:
Shawna Cazes-Yesko
Amy Duran
McMurray Hatchery Premium Starter Kit EcoGlow Safety 600 (suitable for up to 20 chicks) provided courtesy of Brinsea Products Inc., and a larger sized EcoGlow Safety 2000 (for up to 50 chicks)! Brooding baby chicks and other baby poultry under a radiant heat brooder is more like a mother hen. Thanks to Brinsea Products Inc. for helping us celebrate reaching this milestone. Congratulations to these 2 giveaway winners:
Brooke Buzard — EcoGlow 600
Eric Heberline — EcoGlow 2000
McMurray Hatchery Gift Certificate (not pictured) are redeemable toward any purchase at McMurrayHatchery.com (including chicks!!). Congratulations to these 4 giveaway winners:
Russ Brincks
Fallyn Ballinger
Noelle Teffeteller
Nikki Rope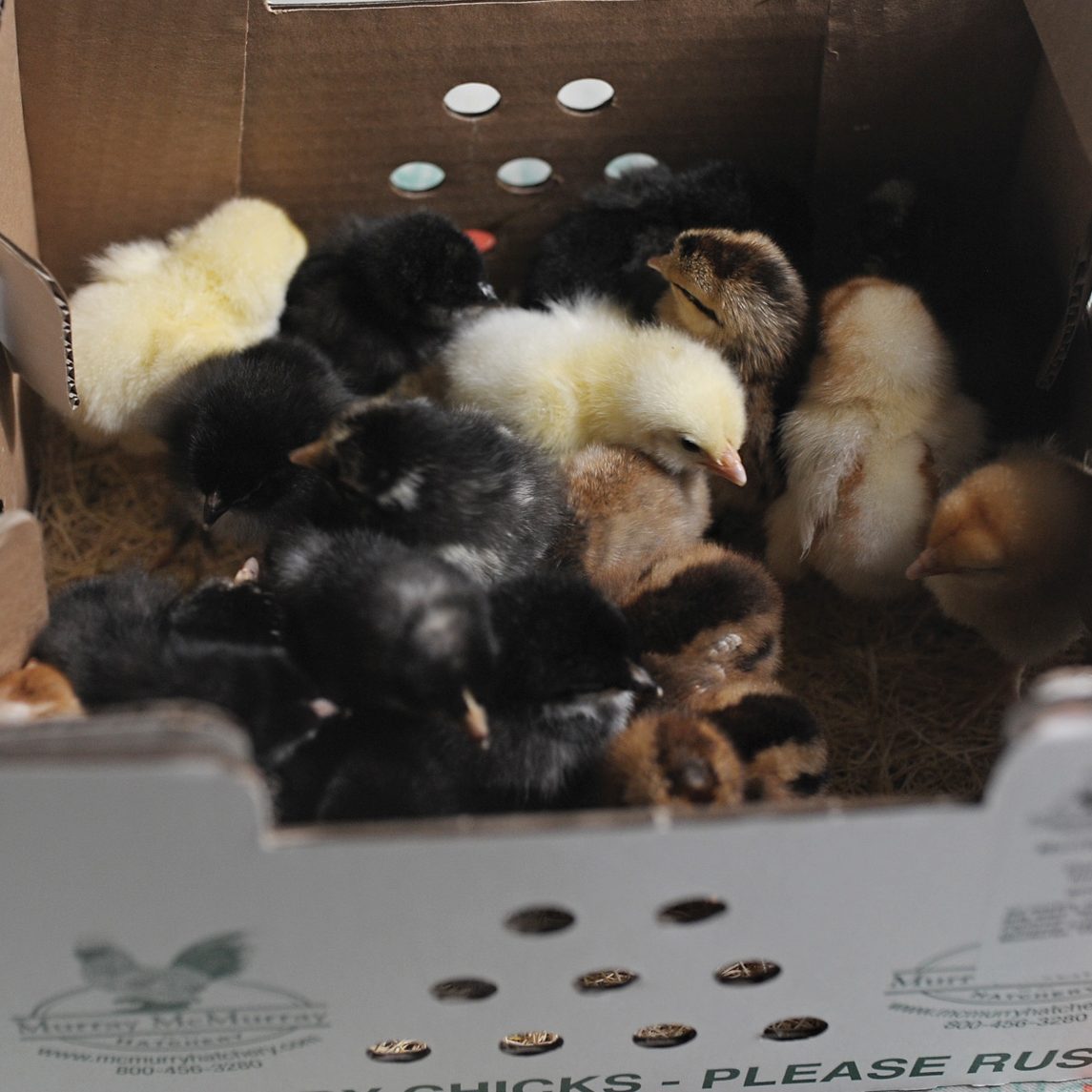 Free Chicks from McMurray Hatchery
On our tenth and final day,  Jason Stabenow-Schneider was the winner of a free box of 15 female baby chicks. The assortment includes Hatchery choice of our best layers.