Since our inception, McMurray Hatchery has supported 4-H and FFA members and clubs, as well as a host of other agricultural organizations, across the U.S.A. — from shows highlighting rare breeds to broiler projects, automatic feeder inventions, and even livestock trailers. In fact, we wouldn't be here today without our local county and state fair poultry contests. That thrill of raising your own birds, showing them at the local fair, and winning that coveted ribbon is how our story began:
---
"[In 1917,] I made my first exhibit at the Iowa State Fair and entered a pen of Black Minorcas. I went down to the poultry show and rushed to my entries. I found a blue ribbon on the coop of my prized cockerel. Without waiting to look any further, I dashed out to the phone and called my wife, 80 miles away, to tell her I had won first prize. Since then I have won hundreds of prizes at poultry shows, but none of them have brought the thrill that the first one did."
---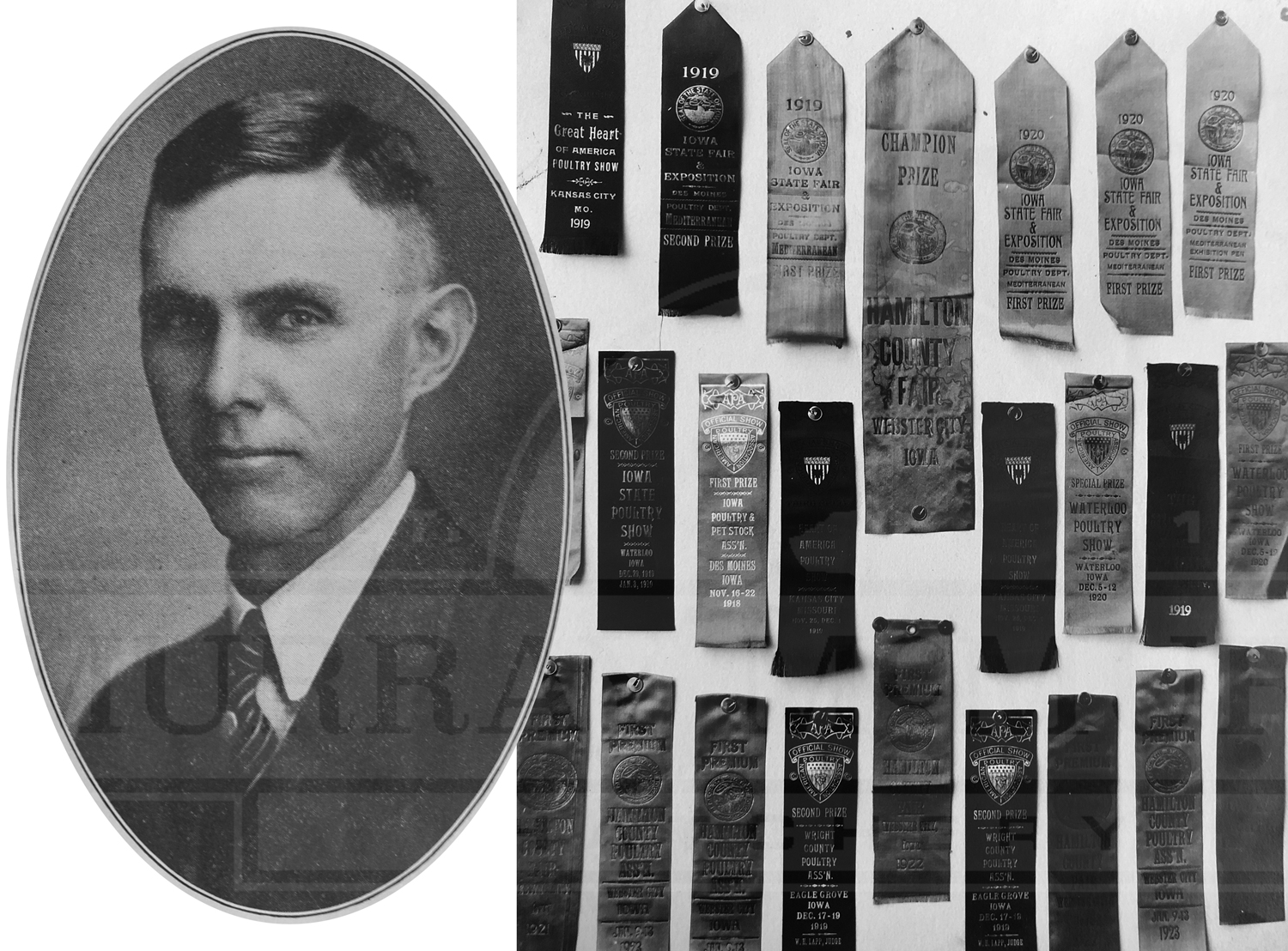 Murray McMurray portrait with his poultry show awards.
© Murray McMurray Hatchery, Inc. All Rights Reserved.
Today — 106 years later — we remain true to those roots by supporting youth and their clubs nationwide. Each year we receive letters and photos from youth across the country sharing news of their winnings and experiences. Below are just a few of this year's champions showing McMurray Hatchery birds. Congratulations to these and all the youth who have shown winning poultry this season!
Aubrey Otto, Iowa
2023 Iowa State Fair Grand Champion 4-H Market Broilers
2023 Iowa Sale of Champions Record Sale — $12,000.00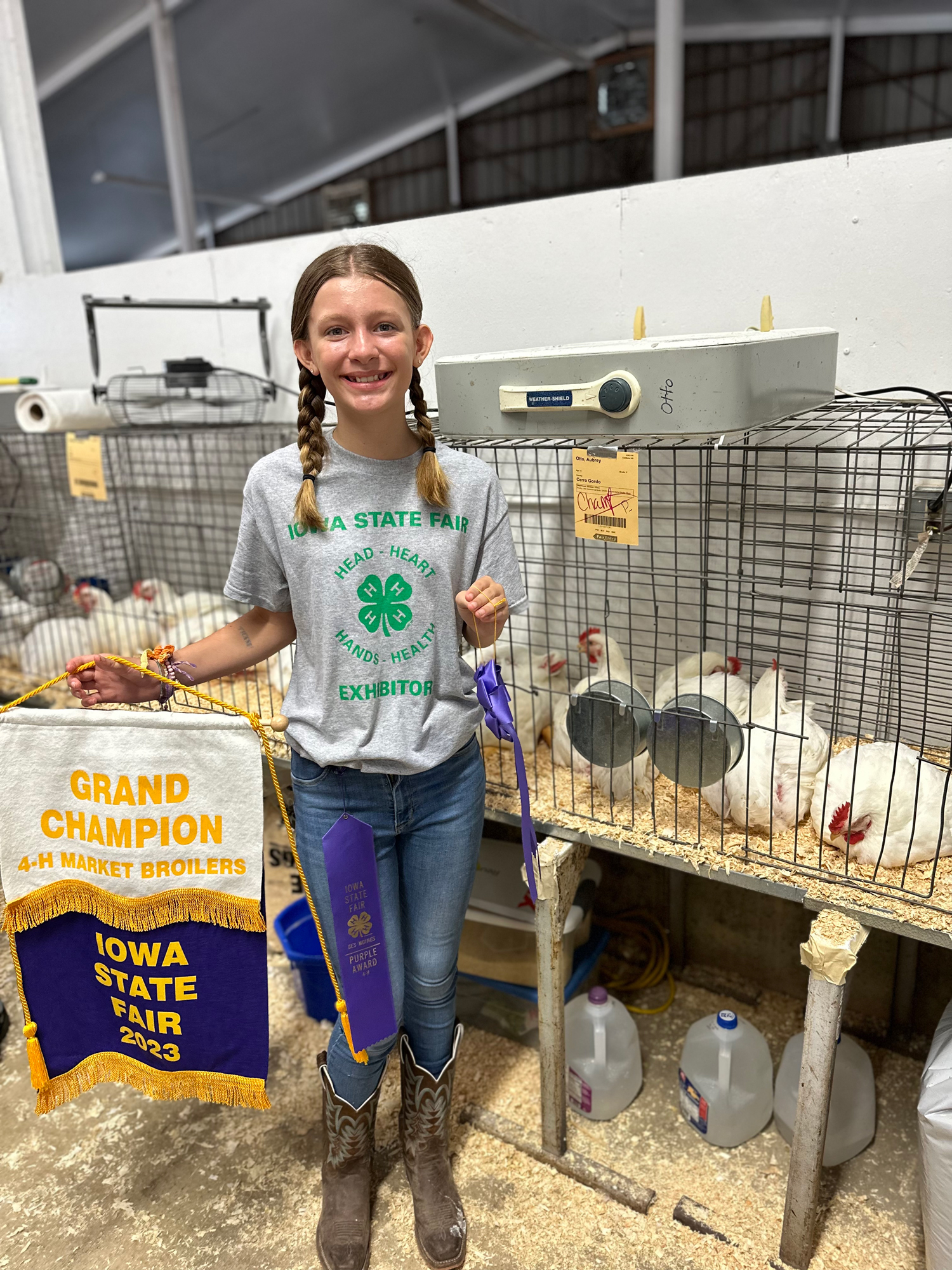 Olivia Salle, California
2023 Yuba-Sutter Fair Awards:
Supreme Champion Poultry Meat Pen
4-H Champion Poultry Meat Pen
4-H Senior Champion Poultry Showman
Champion Small Breed Hen
First Place Small Breeding Hen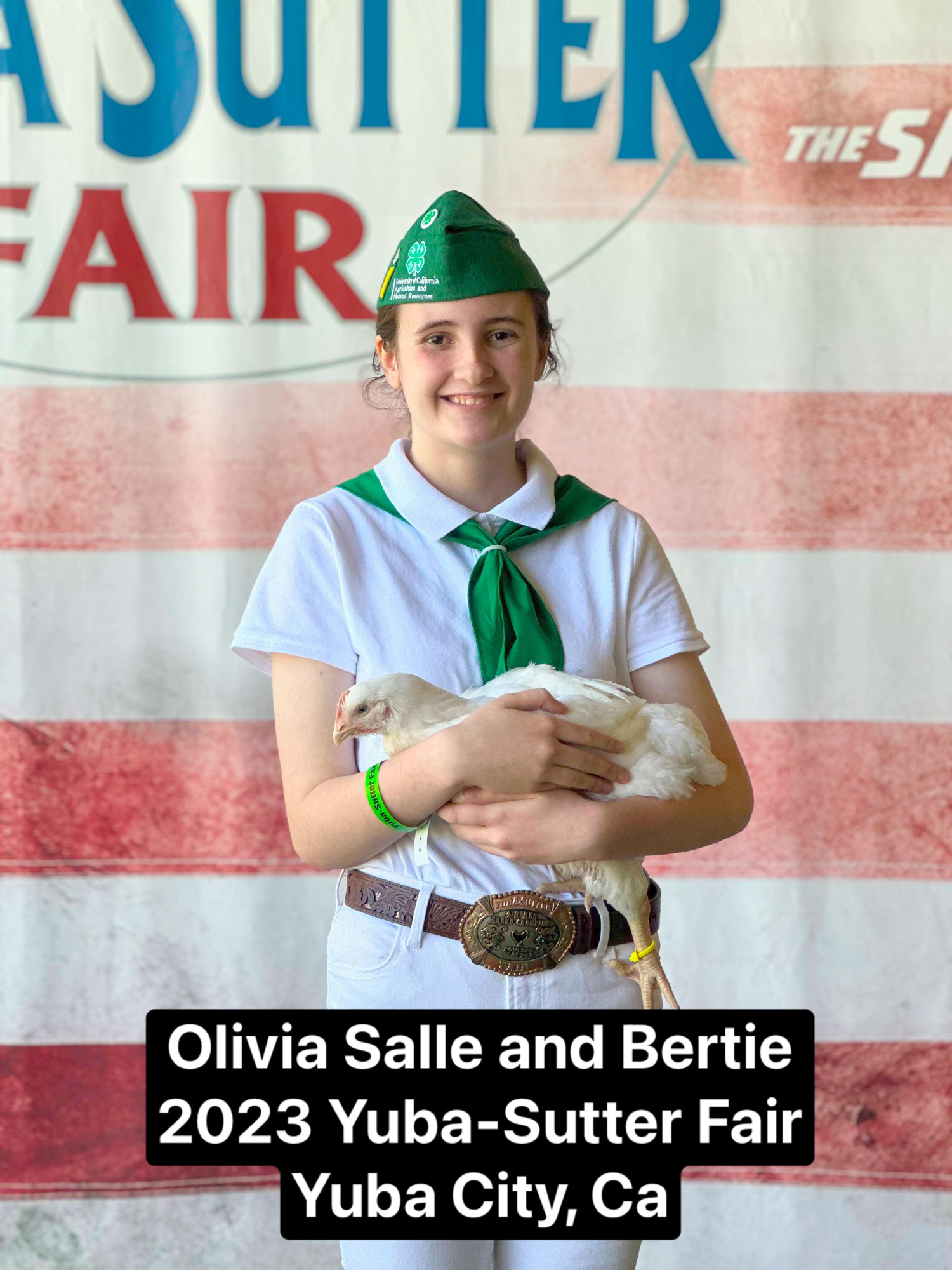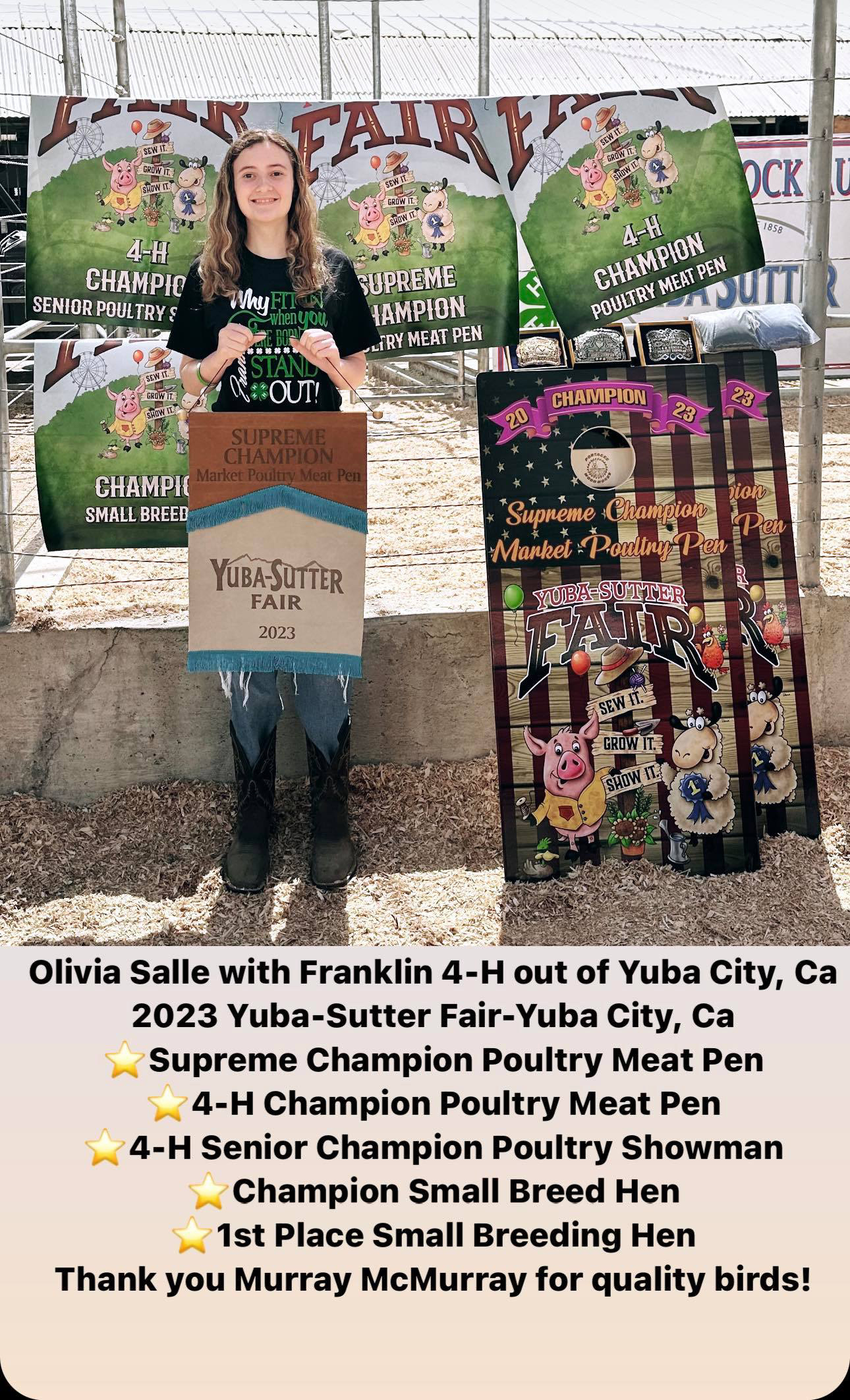 Klanderud Brothers, Minnesota
Champion Brown Egg Production Pen
(Red Stars)
Champion White Egg Production Pen
(Pearl White Leghorns)
Champion Overall Egg Production Pen
---
"The Klanderud boys did amazing with McMurray Egg Production pens this year at the Chisago County Fair in Rush City, MN! Thank you Murray McMurray for producing beautiful stock!"
---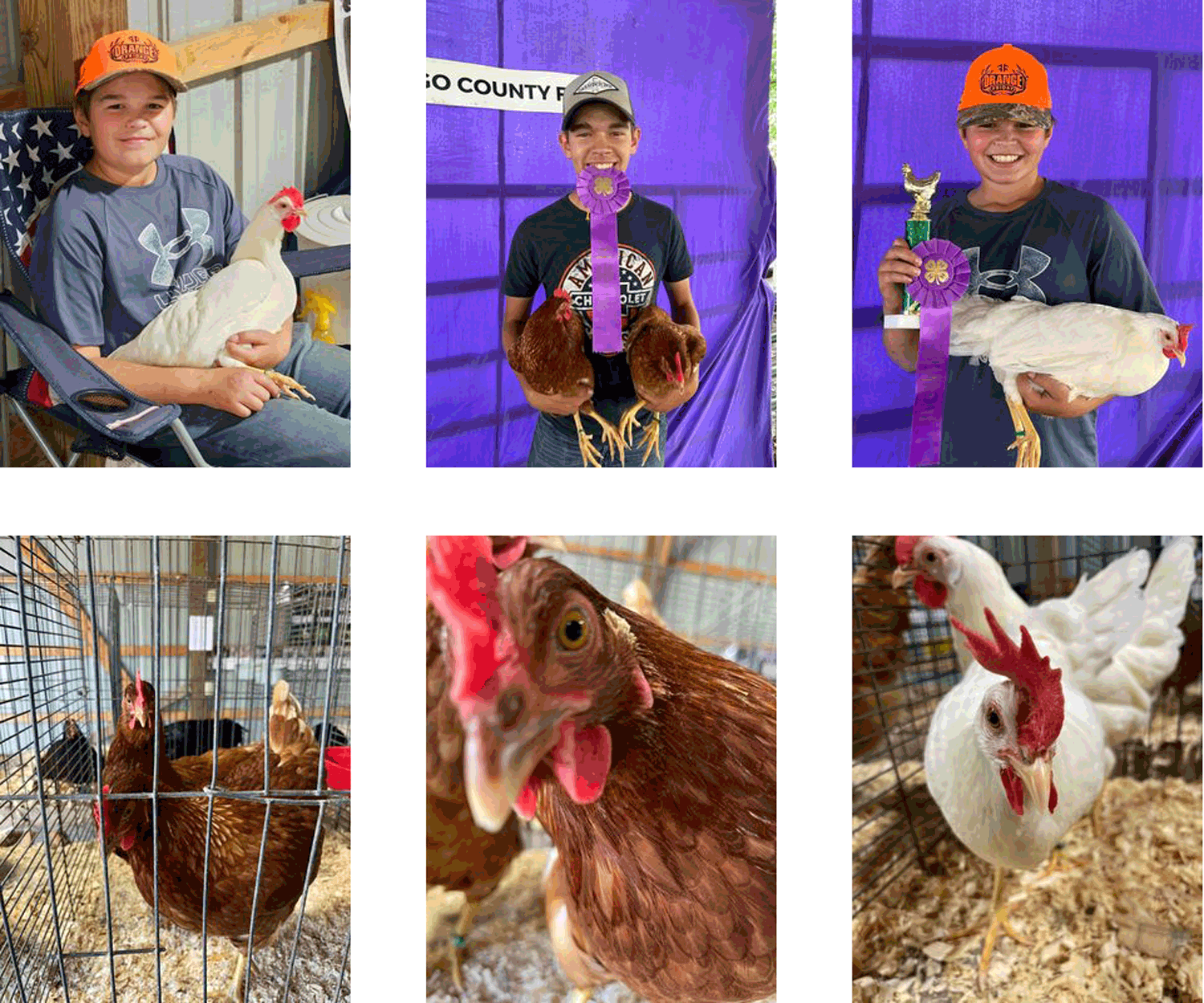 Newton Sisters, Iowa
2023 Winnebago County Fair Awards:
• Grand Champion Egg Pen (Black Stars)
• Grand Champion Market Pen (Cornish Cross)
• Grand Champion Fancy Breeding (Buff Ducks)
---
"Our girls showed poultry (for the first time) at the Winnebago County Fair. Every bird they showed came from you guys! They won every Grand Champion Trophy!"
---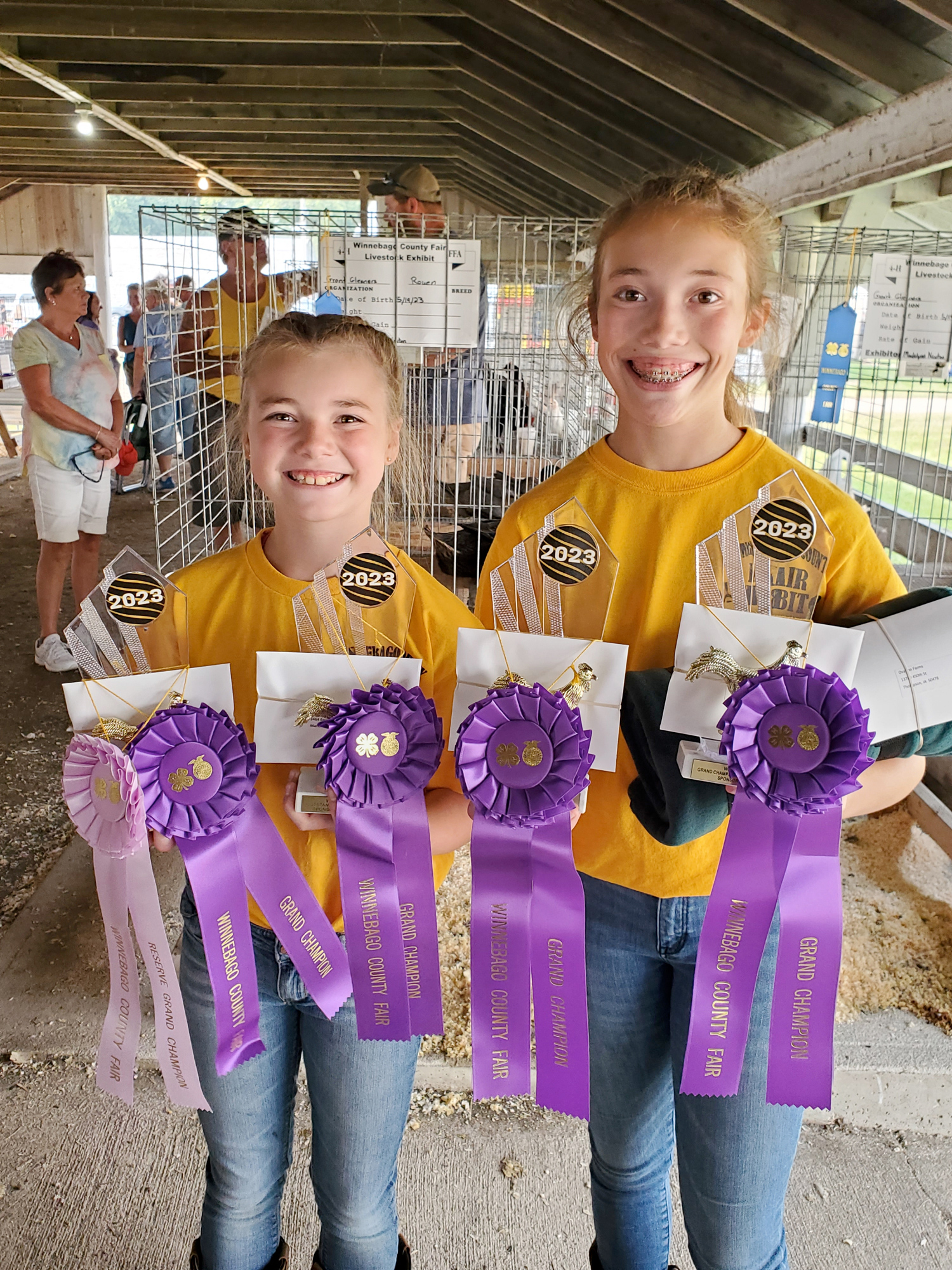 4-H & Fair Winners
Share your winning stories and photos with us by tagging us on Instagram, Facebook, or click the link below to email us.
Message Us