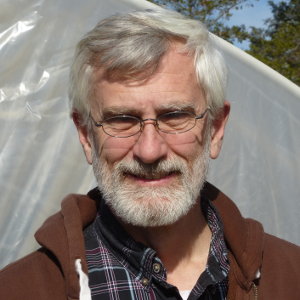 Background: Joe Claborn has worked with McMurray Hatchery for many years and currently raises started chicks and started pullets for McMurray. Joe is also involved with a project that Bud Wood, president of McMurray Hatchery, initiated to start backup flocks for many of McMurray's rare breeds during the current Avian Flu outbreak.
This is part 1 of a three-part interview. We plan to publish part 2 and 3 of the interview in the next few weeks.
Interviewer: What kind of preparations did you make to receive the chicks that Bud brought down from Iowa?
Joe Claborn: When the bird flu first started, I didn't think it was going to have such a big impact on our lives. Bud and I discussed the possibility of moving some birds to Texas. We bought a 40 x 100 foot hoop house at an auction in Canada with the thought that when it got here, we would put it up for housing. At that point we were thinking to bring down adult birds from Iowa. Then we found out there was a possibility that we wouldn't be able to move adult birds out of the quarantined zone, but that we would still be able to move baby chicks. The hoop house did not arrive when we expected it to, so we started to look for a place to brood 3,700 baby chicks.
Our barn burnt last fall from a fire in our shipping container room. We planned to restore and expand it and began work  but hadn't yet completed the addition. After looking around for suitable space, we decided to finish the barn's addition and repairs — this would give us about 3,500 square feet.
My oldest son, Brian, headed up the project. He pulled in his younger brothers and many of his friends. First, we cleaned out the remains of the old shipping room and the old brooder room. Then we put up new walls, a roof and an interior wall. Next came electrical. We decided to go with 4 bulb hanging brooders — one brooder light for each pen. The pens were each fifteen feet in diameter. We separated the room into four alleys with panels made from vinyl-coated chicken wire on 2×4 wood frames. Three of the alleys could hold three chicken pens and the fourth held two pens, for a total of eleven pens.
We were on a schedule, with about 10 days to go until the chicks would arrive, when in a Thursday phone call with Bud, we decided to move the chicks that Saturday. That gave us about 48 hours to complete what we thought we had 10 days for. There were a couple of pretty long nights with lots of snacks and milkshakes to fuel the effort.
Soon, we got a call from Bud that he was at the end of our road with a hatchery truck full of chicks. Out we went with the spray to disinfect the truck to make sure nothing came onto the farm from the outside. Bud had brought his son-in-law, Tom, to help with the driving and with the birds.
Once they arrived, we started introducing the chicks into the brooders. It takes a lot of help and time to put 3,700 chicks into the brooders. Each one has to be watered (dipping its beak in water so that it will recognize where to get water).
Within a few hours we had them all watered and fed.
That was 8 weeks ago. Maybe we can give an update later on the current status of the project.