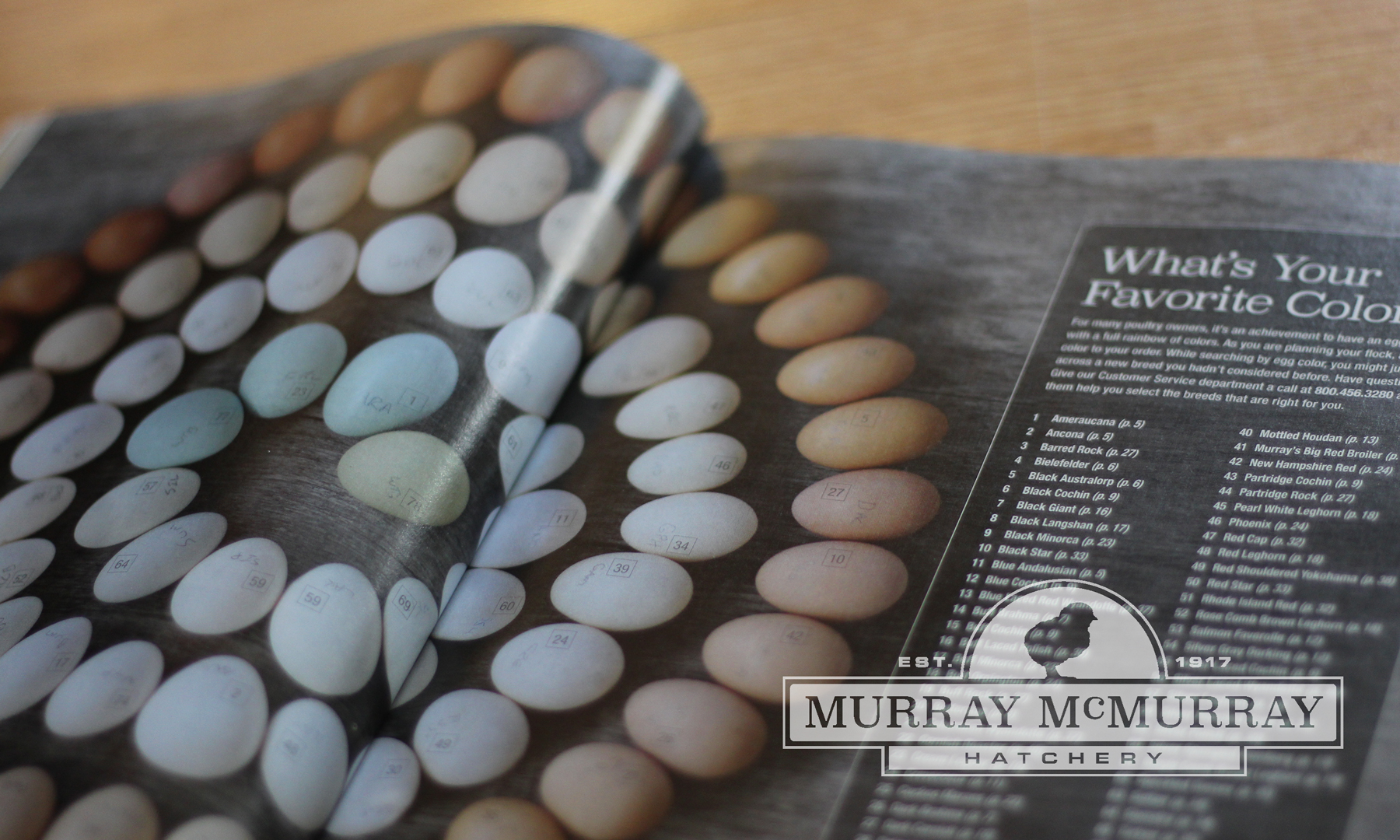 SHOP BY EGG COLOR AND MORE!

Do you dream of having a full rainbow in your basket of fresh eggs? Looking for that deep, dark, chocolate colored egg layer? Or wanting to add some green eggs to your collection of blues and browns? Now it's easier than ever to shop chicken breeds by egg color at McMurray Hatchery! Our newly redesigned chicks page now includes filters to sort breeds by egg color, egg production, rare breed, color/weather hardiness, best sellers and more. Take a few minutes to visit our chicks page and try it out for yourself. You may just discover new breeds to add to your list!
Don't forget to request a FREE copy of our 2020 catalog. This year's catalog is 108 pages of full-color images of each breed we carry — many of which show various ages and stages of growth. The highlight of this year's catalog is a full-color spread showing a beautiful roulette of various colored eggs — one from each of the standard-sized chicken breeds we carry. Each egg is labeled with a key indicating the page where that particular breed is located. Spend a few minutes and check out the variety — you won't believe how many different shades of brown eggs there are, or how many sizes of white eggs! Many of our customers use each year's catalog to plan their flock orders, while others use it as a nice reference of poultry breeds.