In the fall as our chick season begins to slowly wind down, but duckling season is still in full swing! Next to chicks, ducklings are the next favorite among our customers and a common next step on the road to owning more birds and/or livestock. Ducks lay highly nutritious eggs that are prized among bakers, provide delicious meat, and can even help out around the garden. Their endearing personalities make them fun to have around, too. If you have been thinking about adding ducks to your backyard, farm, or homestead this season, read on to hear about favorite duck breeds of our owners, staff, customers, and friends.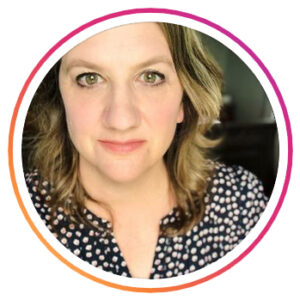 "These are very pretty ducks, and quieter than the Pekins. They keep close with their flock, always moving together in formation, and do well with geese. These ducks were not quite as friendly as their Pekin counterparts, and we had to separate ducklings from the drakes, who went after them very aggressively. Swedish females are very good layers and mothers. The drakes also form a drake tail feather to help distinguish them from the females."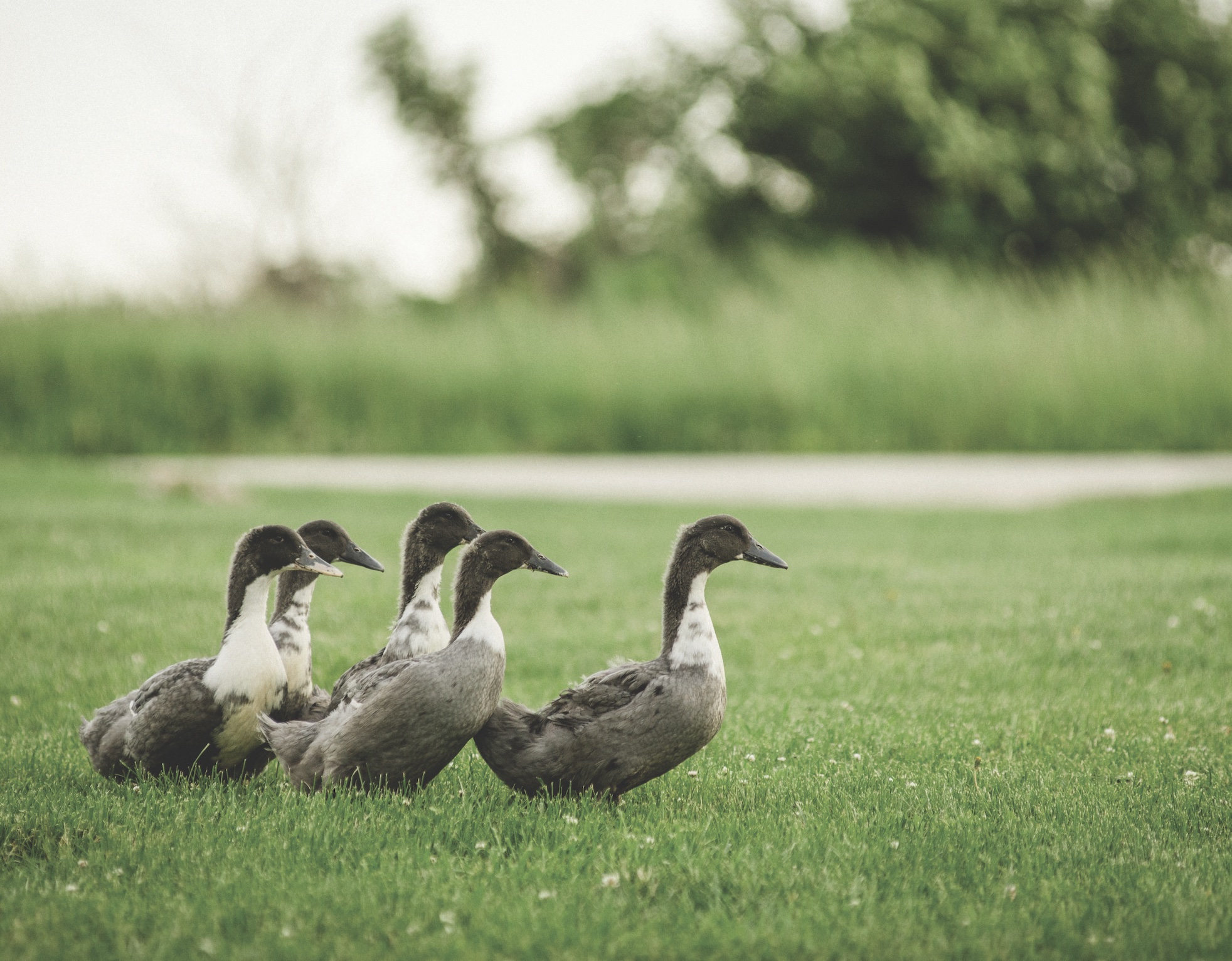 Photo courtesy of Teddi Yaeger.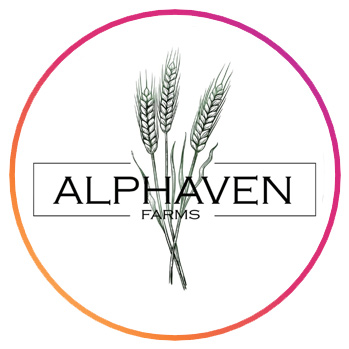 "Cayugas are extremely hardy and easy to care for. Being a dual breed is a bonus! We love searching for their beautiful black-bloomed eggs, and then watching them lighten daily as the laying season goes on. They are all around our favorite duck breed!"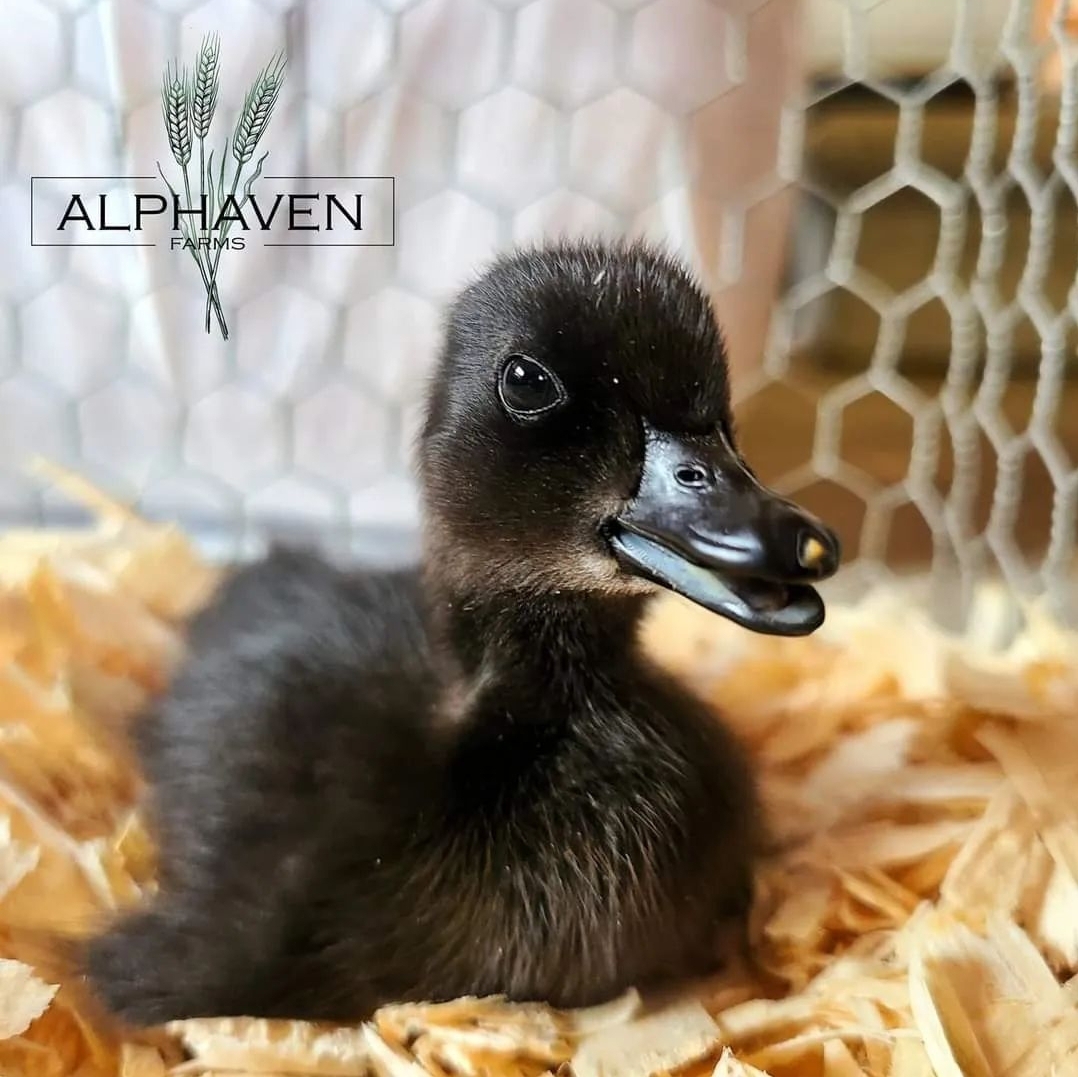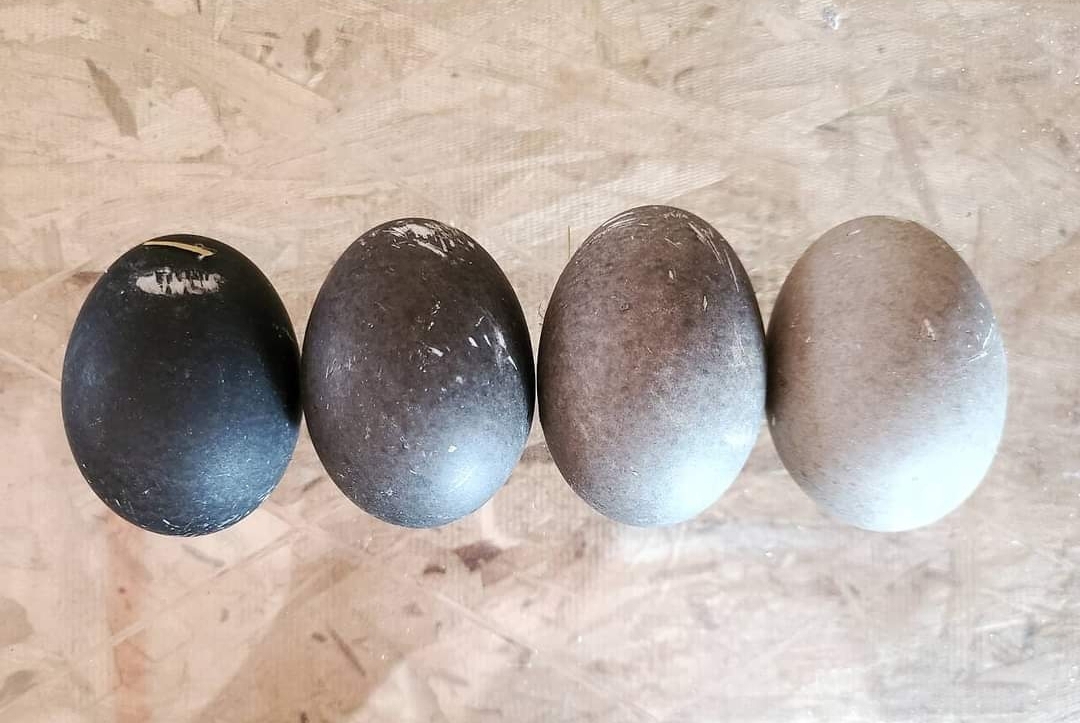 Photo of Cayuga duckling and Cayuga duck eggs (above) courtesy of Kayla Alpe.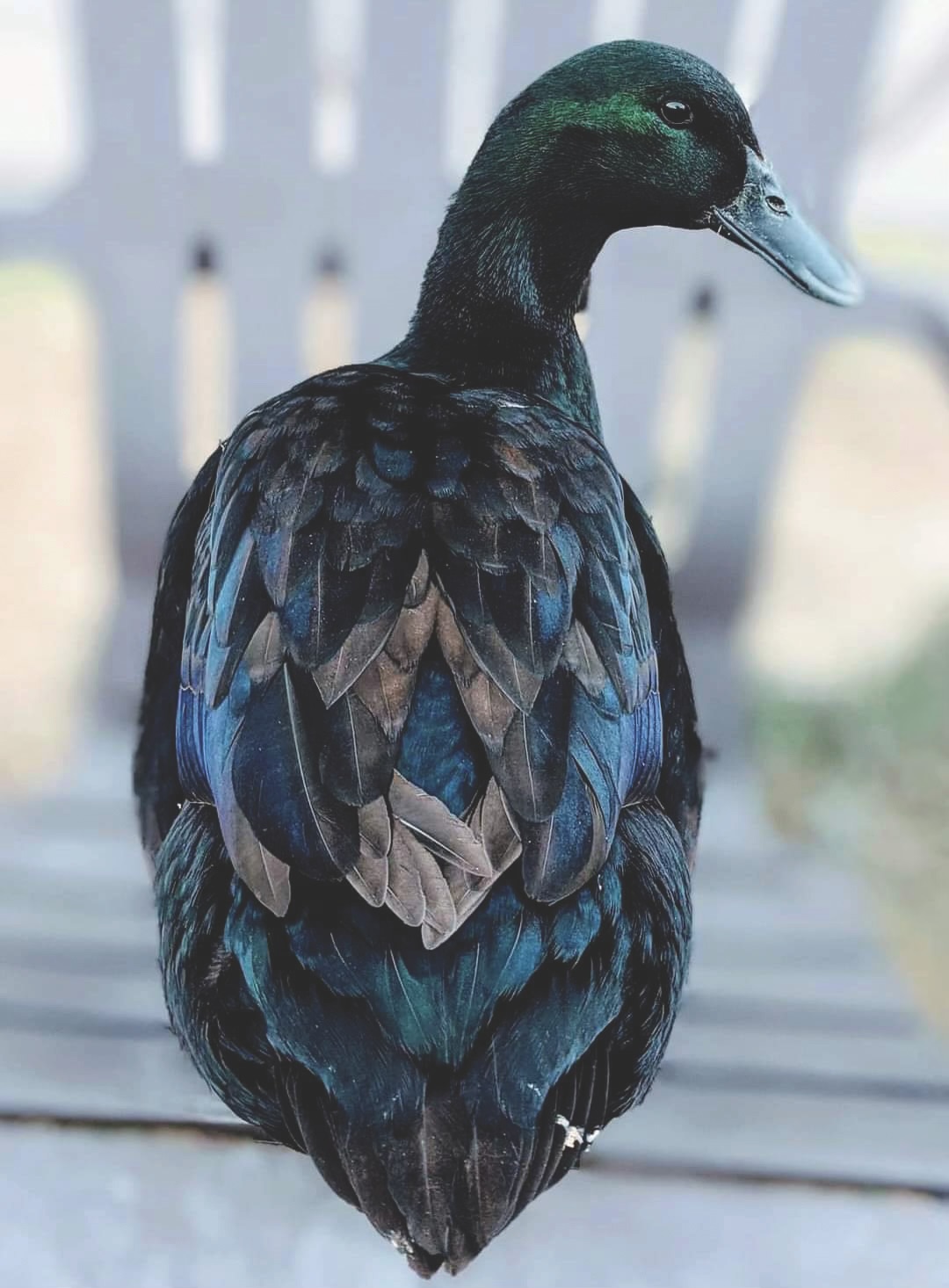 Photo of Cayuga duck courtesy of Laura Holmes.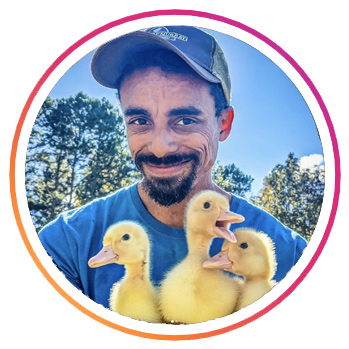 "Many crown the Khaki Campbell duck as the best egg laying breed. However, the Gold Star does have some advantages over the Khaki Campbell. Gold Stars are great egg layers, and in some cases, have out performed Khaki Campbells in egg production. These ducks also tend to lay slightly larger eggs, and they are a bit larger in body size compared to Khaki Campbells. Combined with their calm temperament, Gold Stars are an excellent breed to have around."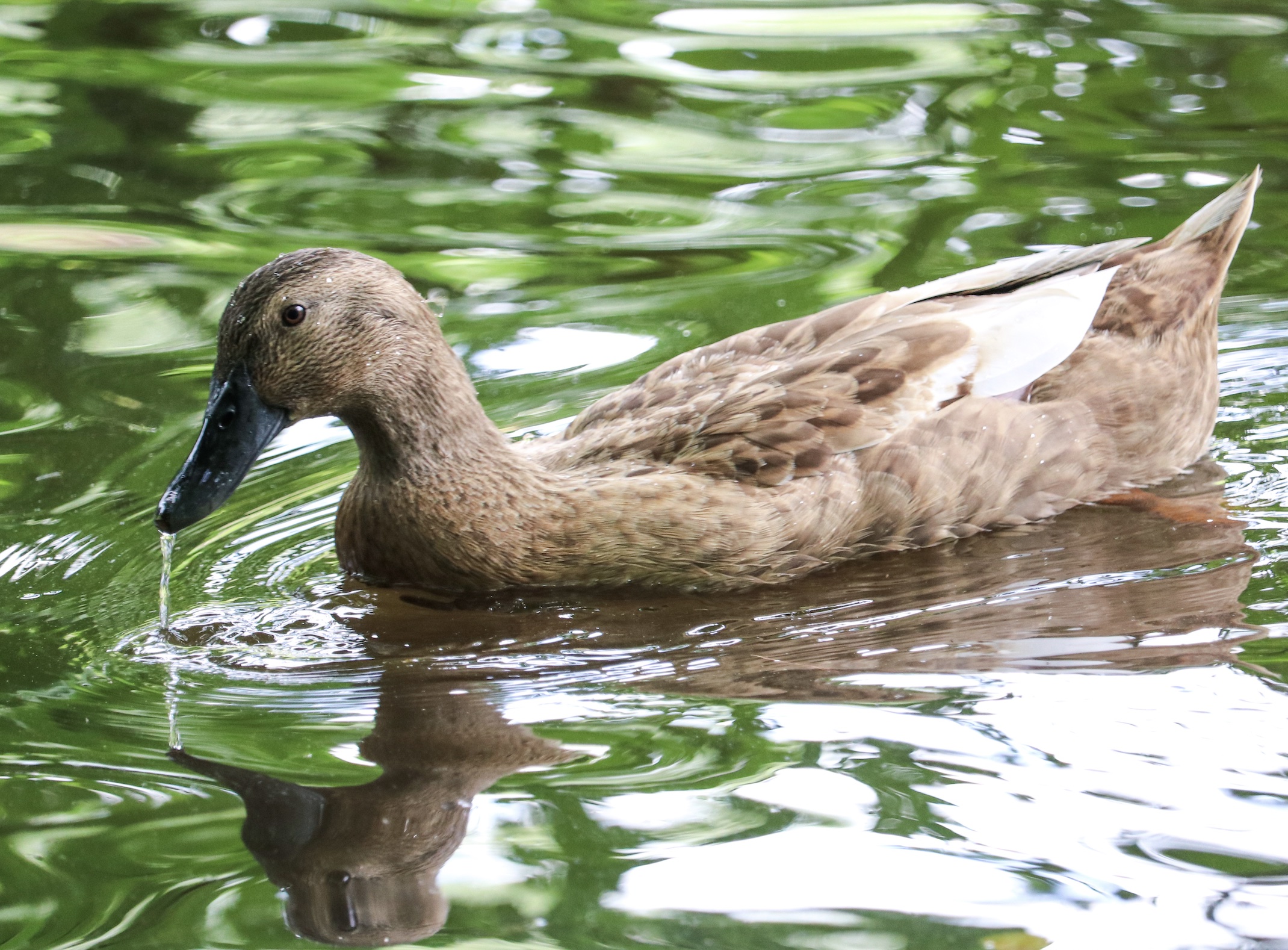 Photo of a Gold Star Hybrid courtesy of Mike Dickson.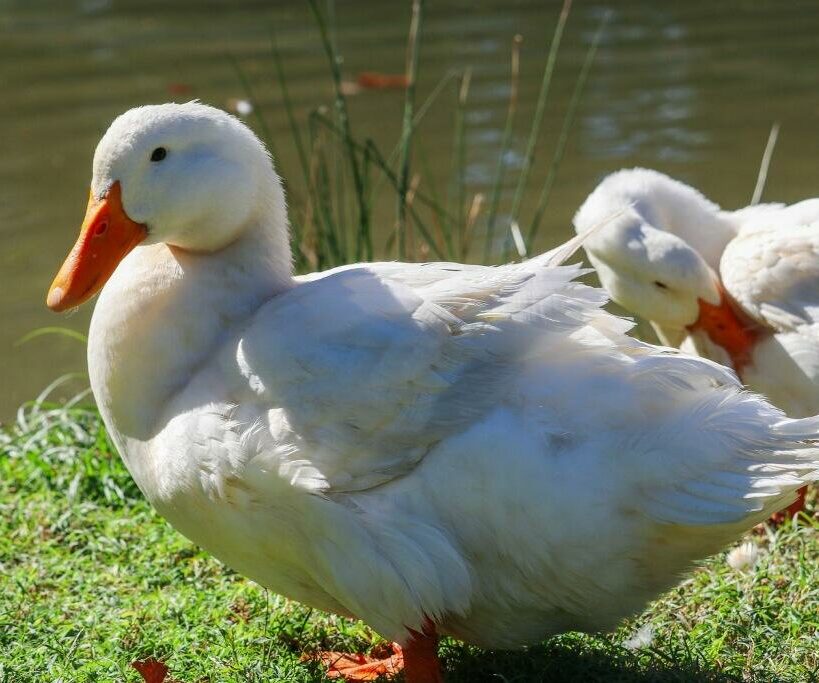 Photo of a Jumbo Pekin courtesy of Mike Dickson.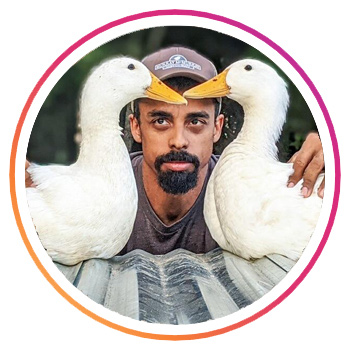 "I am a huge fan of Jumbo Pekin ducks! I typically raise Jumbo Pekins on my farm to provide my family with another source of meat. These ducks develop to a really good size and grow relatively quickly. The meat is moist, and very flavorful! But even if you don't raise this breed for meat, they are also a great multipurpose duck, meaning they can also be raised for eggs, or even as pets to have around your homestead. They are hardy and continue to lay eggs during the winter months. Also, they are fantastic grazers, making them great at keeping vegetation under control in areas on the property. Jumbo Pekins have a calm and friendly demeanor, which makes them great to be around kids."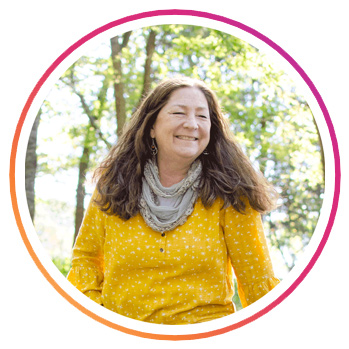 "We have raised several different breeds of ducks, primarily for eggs and as farm pets. I think of Khaki Campbells as the unsung hero of duck breeds. Khakis were the first breed of ducks we brought to the farm. At the time, we only had one coop. The new ducklings were raised with the latest batch of chicks. They went into the coop at night with the chickens, and the hens left a slightly greenish egg in a floor nest each morning. Their smaller size made for  a good mix with the chickens. Once we added larger Rouen and Pekin breeds of duck, we built a separate duck house for the duck flock. I enjoyed the more petite Khaki hens and their deliciously rich eggs."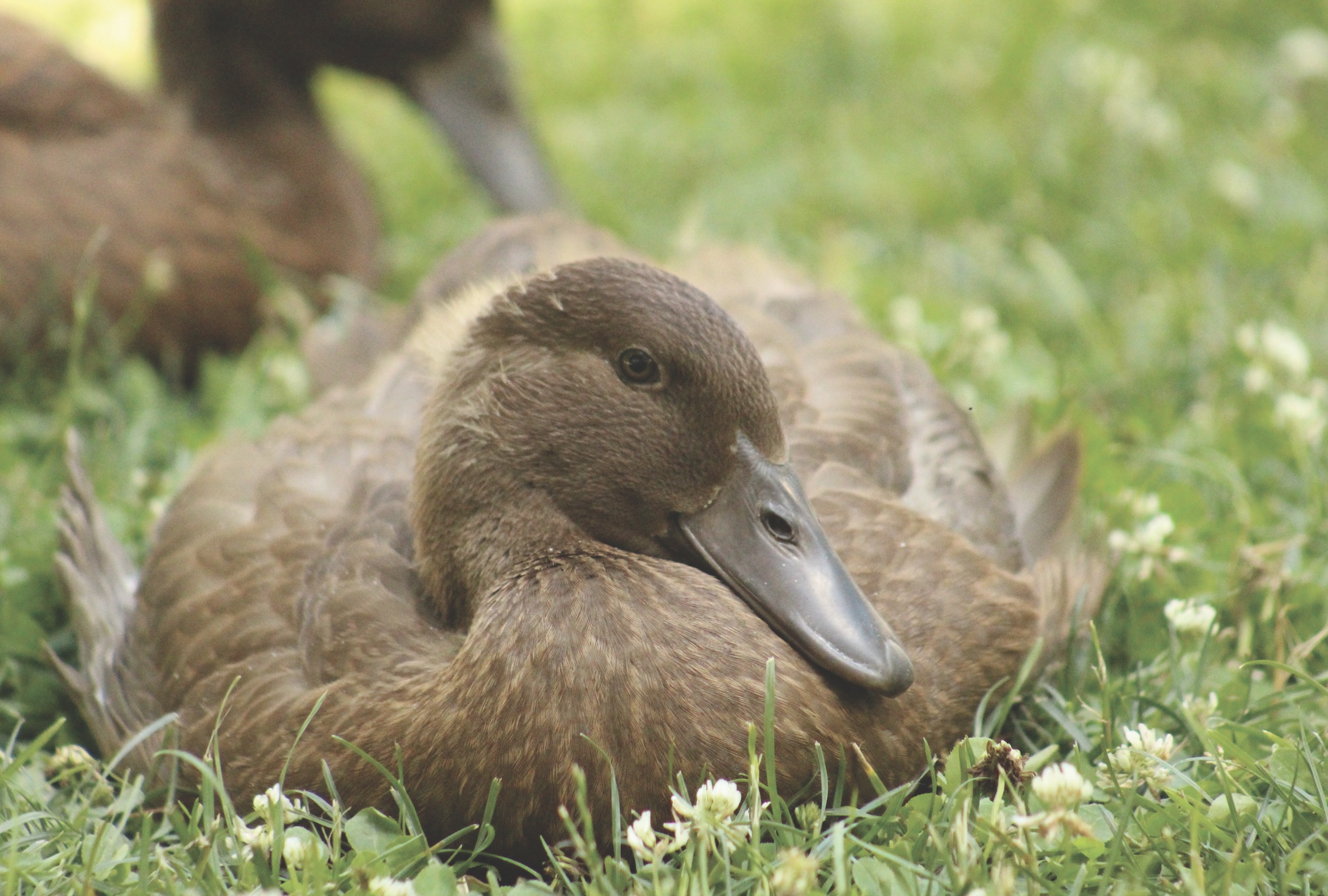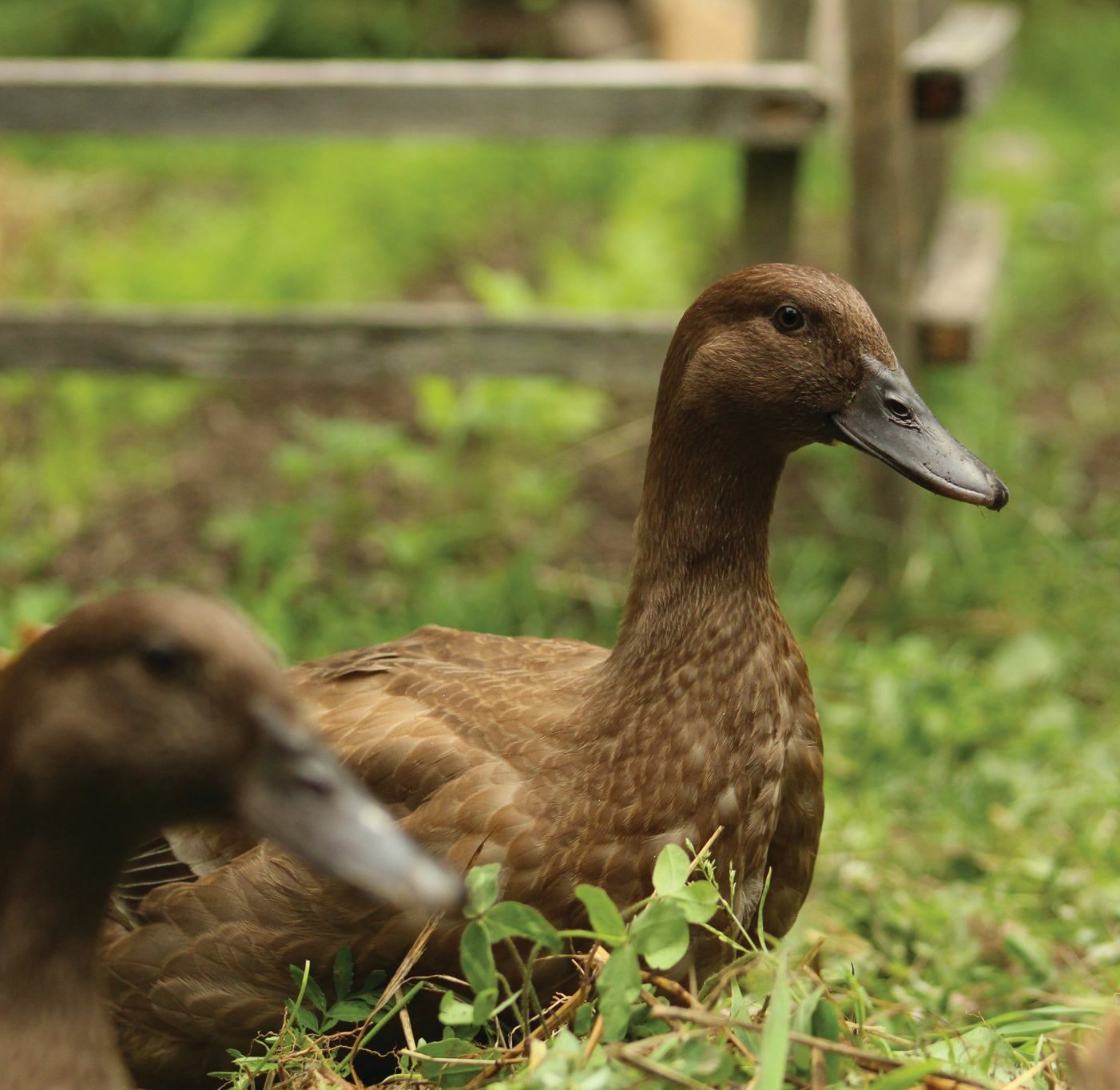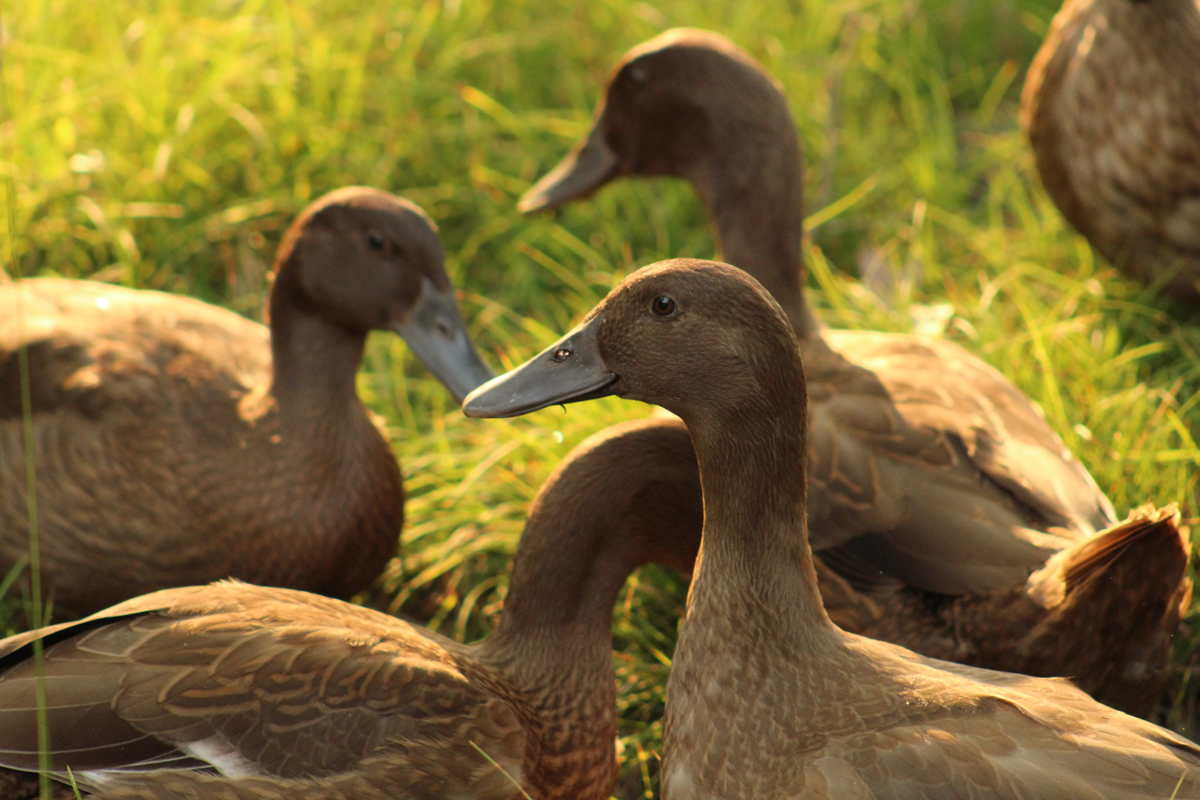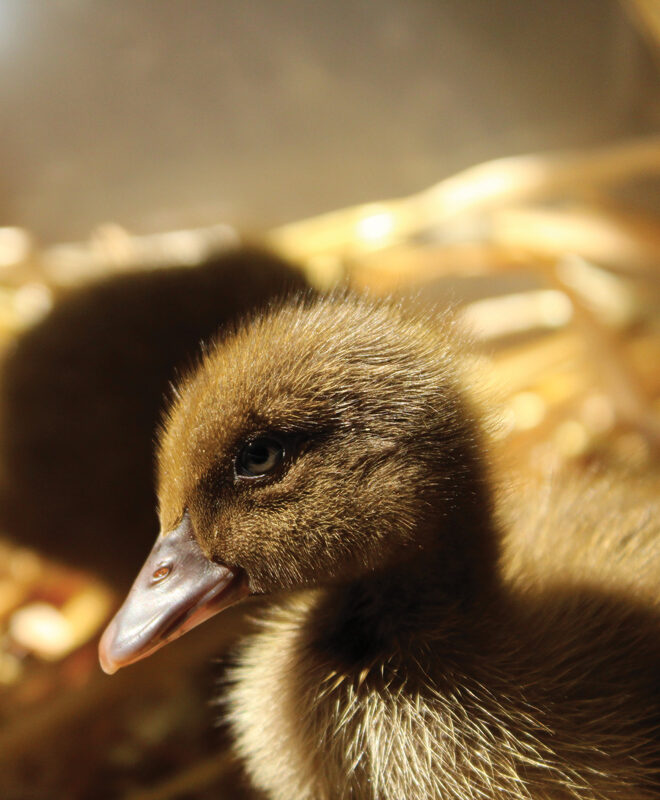 Khaki Campbell photos courtesy of Rhonda Lynch.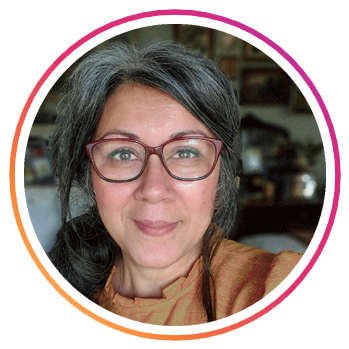 "I can't say enough about Muscovy ducks. This particular breed of waterfowl tops the list for a dual purpose breed. Not only are Muscovy great layers, they are also good broody hens. Unlike duck meat, the meat harvested from Muscovy ducks is dark and very similar to veal. Because of their size and the short time it takes to reach butchering age, this type of waterfowl can be raised on a property of any size. One other important factor is that Muscovy ducks don't quack, which makes them a great breed to raise in town."
— Ann Accetta-Scott, A Farm Girl in the Making, Author, Customer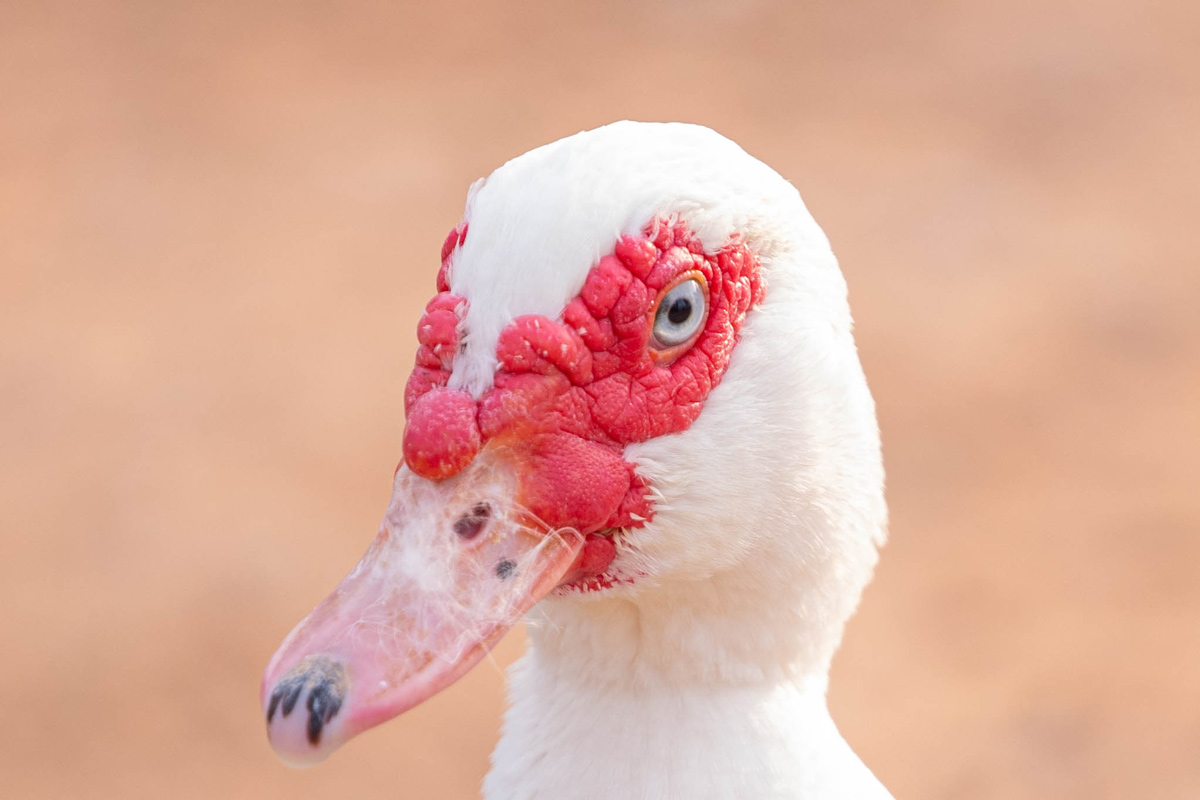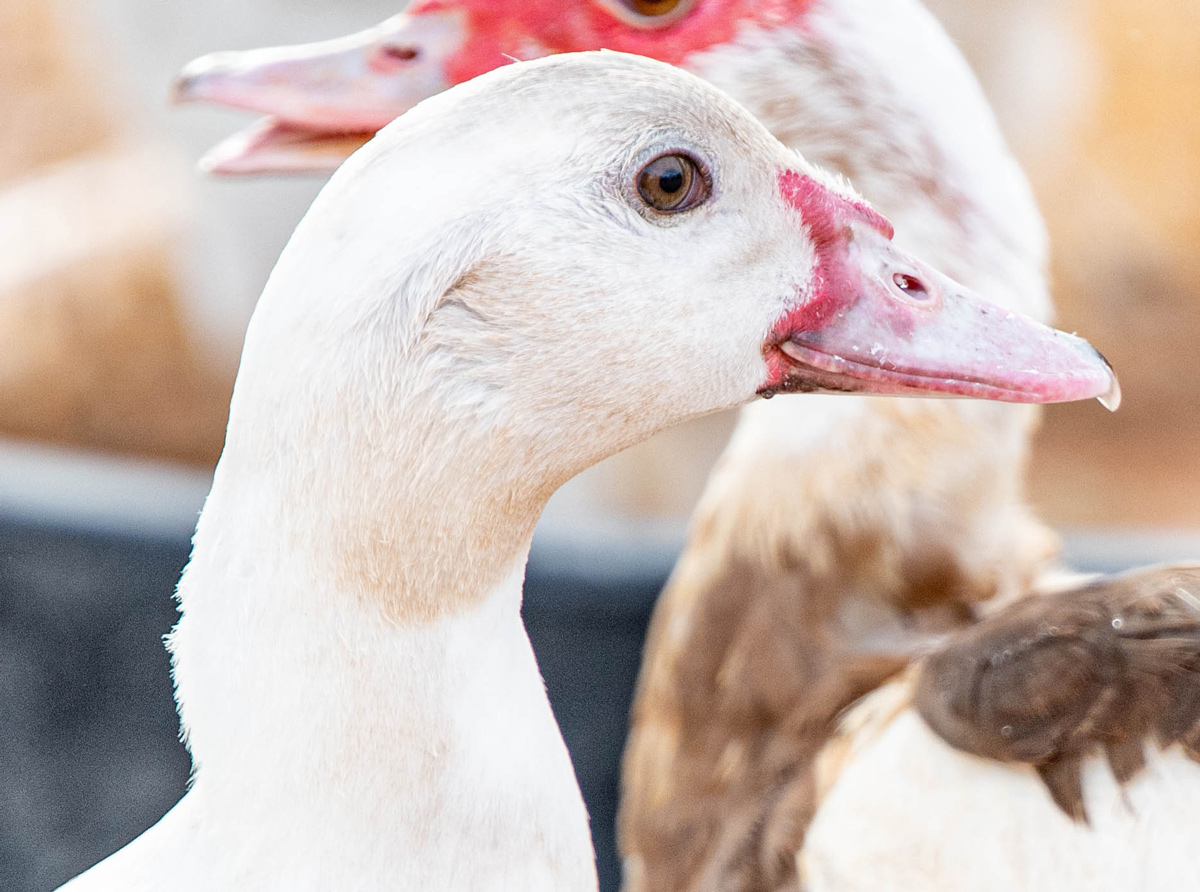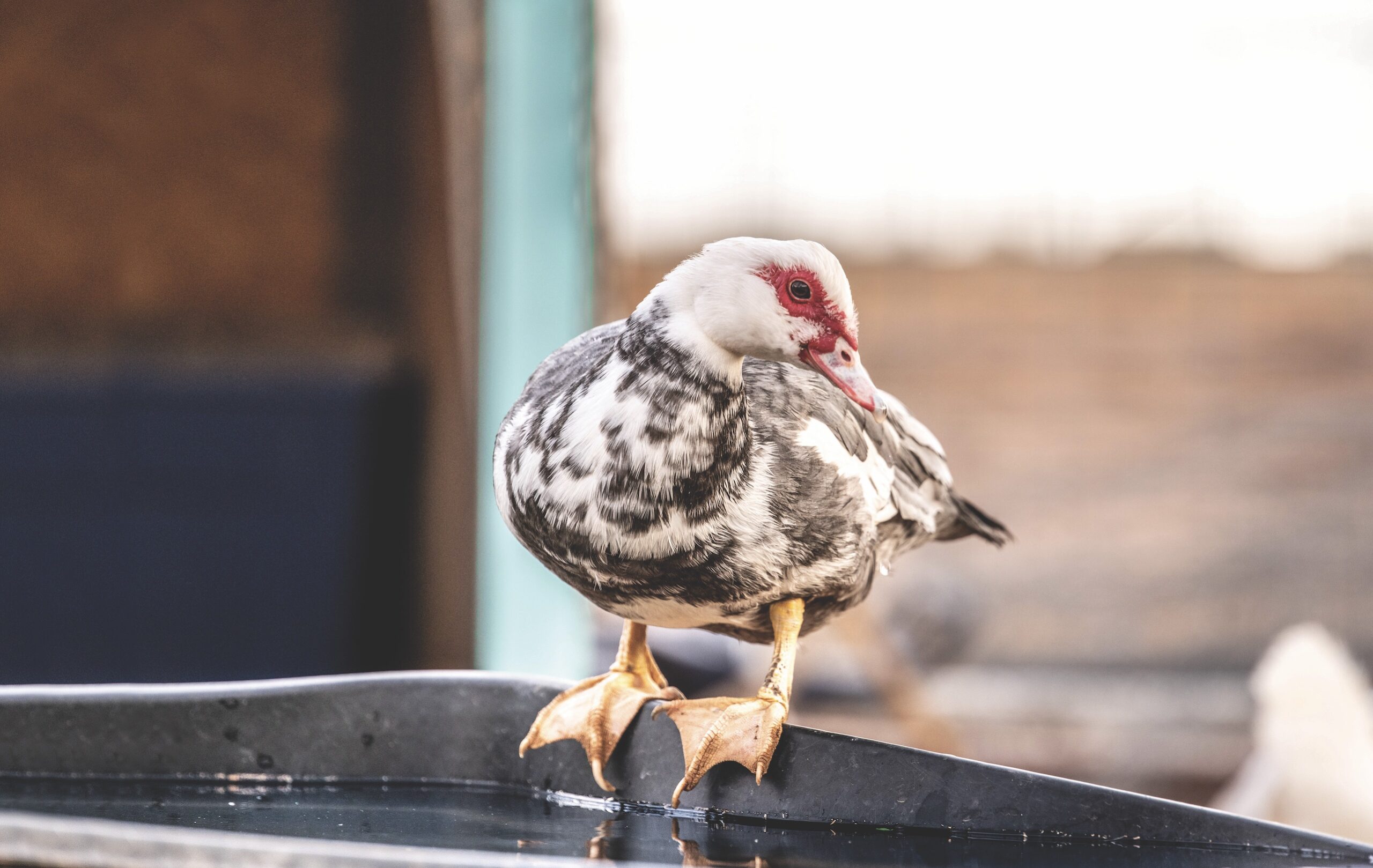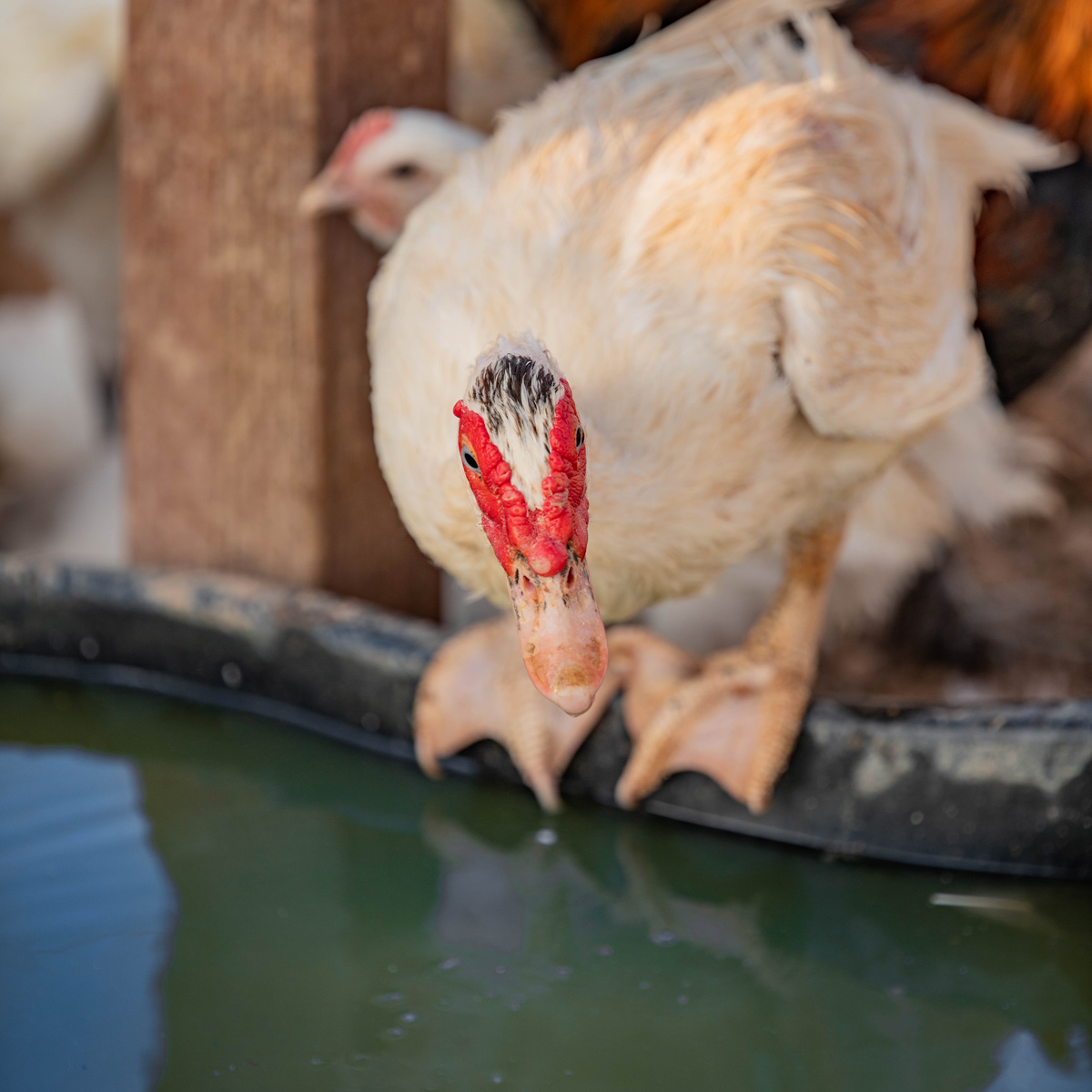 Muscovy photos courtesy of Tawnie Freeland.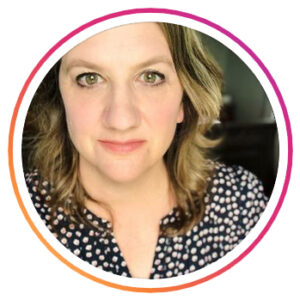 "This is a great breed for beginners, or to add to any flock. Pekins are hardy, good layers, and friendly. It is easy to tell males (drakes) from females (hens),  thanks to the drake tail feather that curls over. They do well with geese, often acting very submissive around them."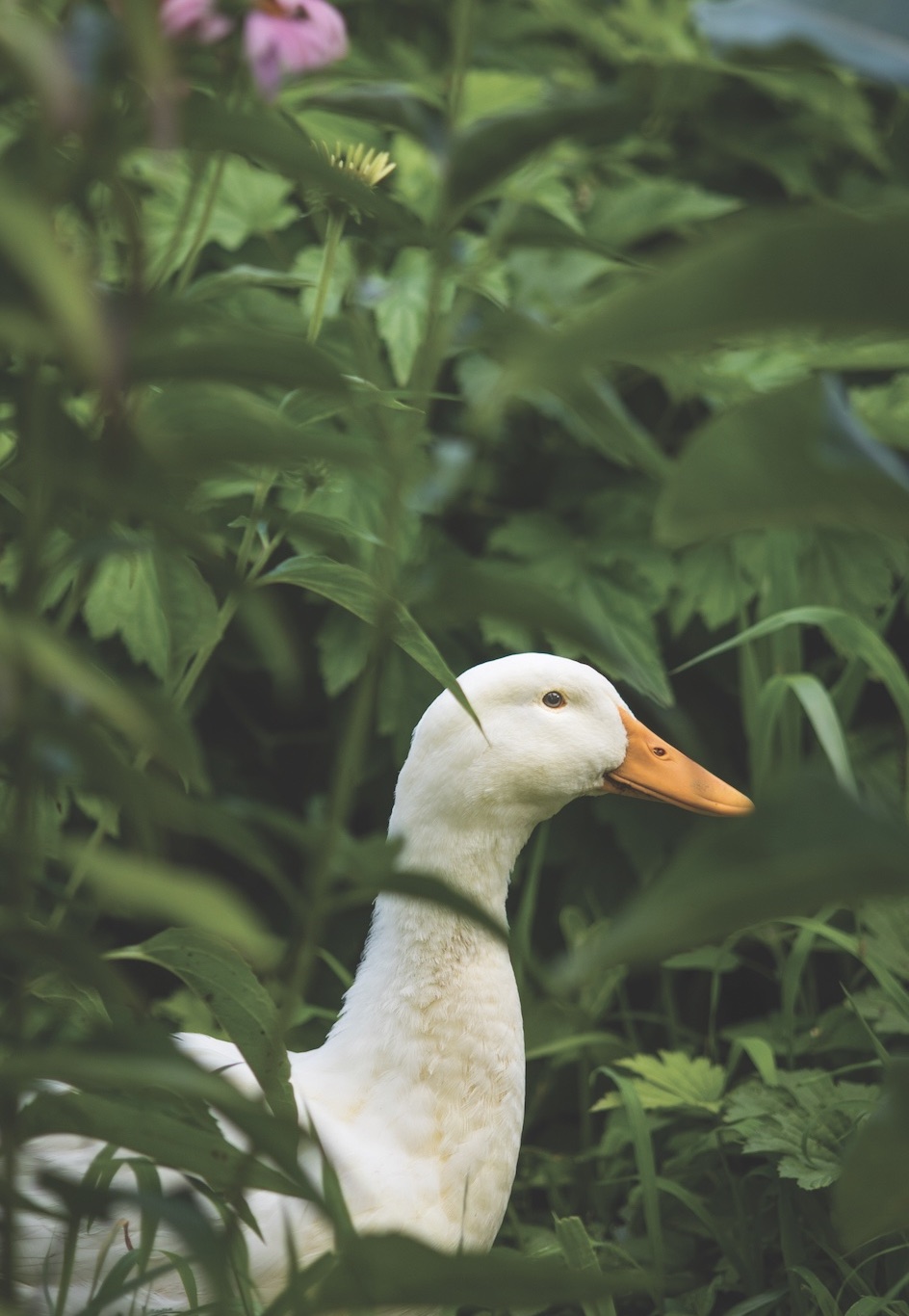 Pekin in garden photo (above) courtesy of Teddi Yaeger.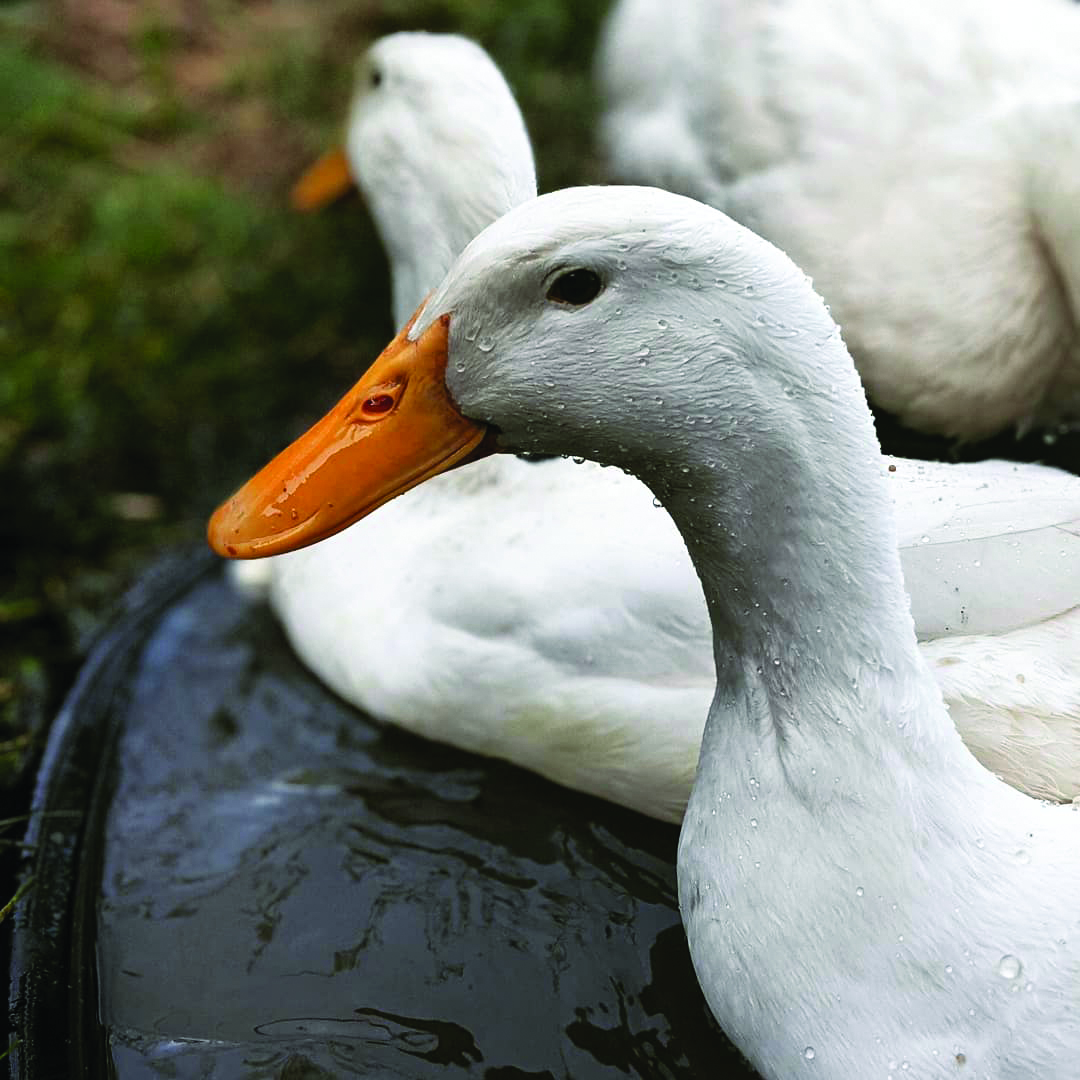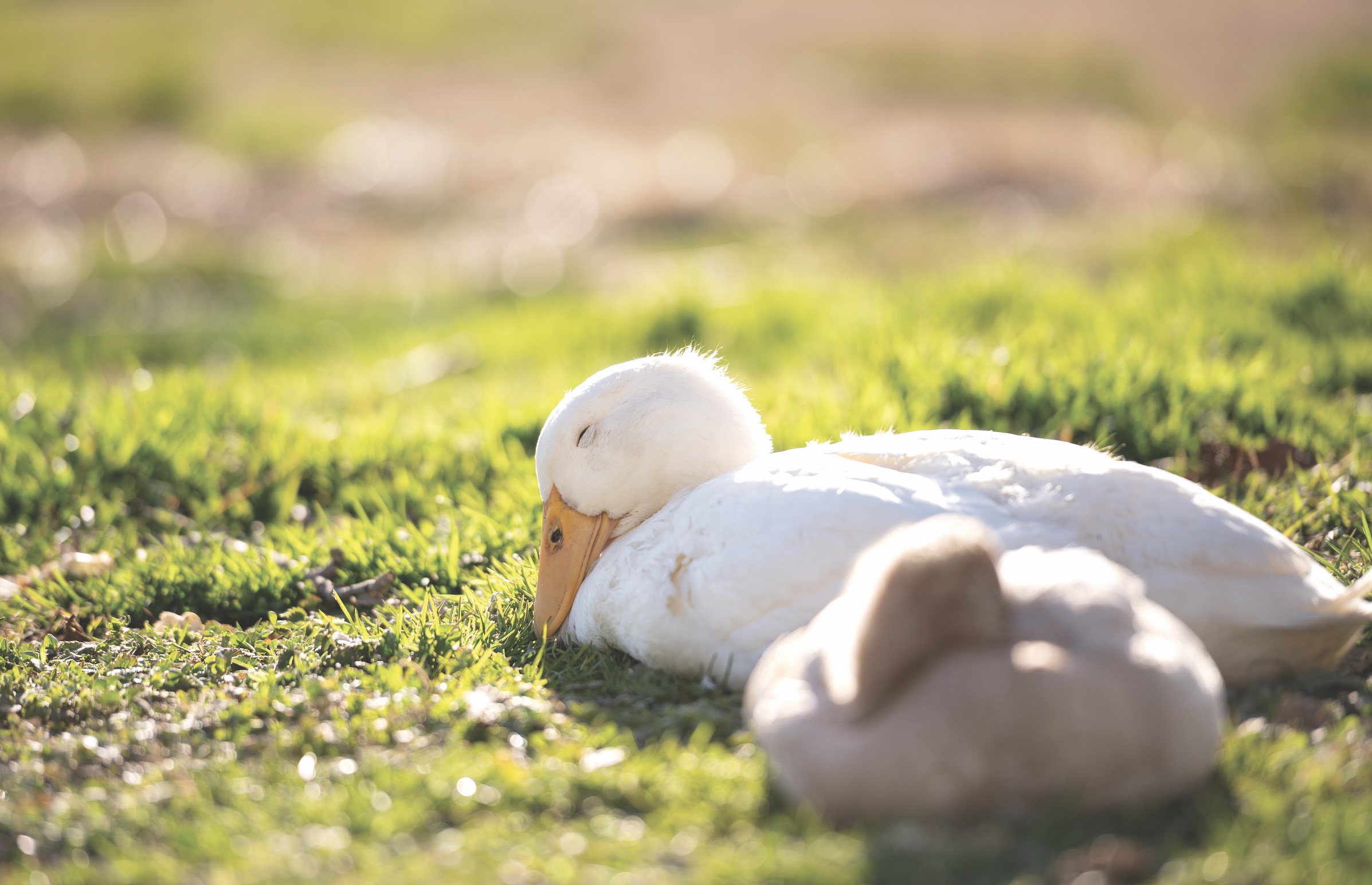 Pekins (above) courtesy of Emily Waddell, sleeping Pekin photo courtesy of Melissa Pendleton.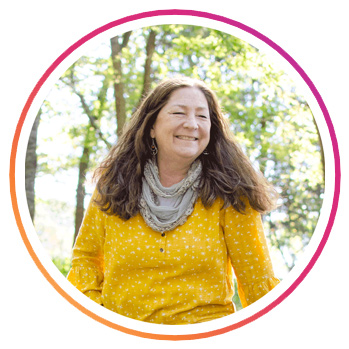 "The Rouen duck is a great choice for a family duck. While mostly known as a meat production breed, the Rouens on our farm were our childrens' pets. We enjoyed many hours watching the antics of our small flock of Rouen ducks. They sure put on a clown show, with the hens quacking and the drakes making that classic male duck sound: not quite a quack, but very talkative! We ended up with too many drakes for the number of hens, and had to separate our Rouens during the spring mating season. Other than that, we have enjoyed having the breed as part of our farmyard. Rouen eggs are also very large! We mainly reserved them for baking, as they have a higher fat content than chicken eggs, and a rich flavor."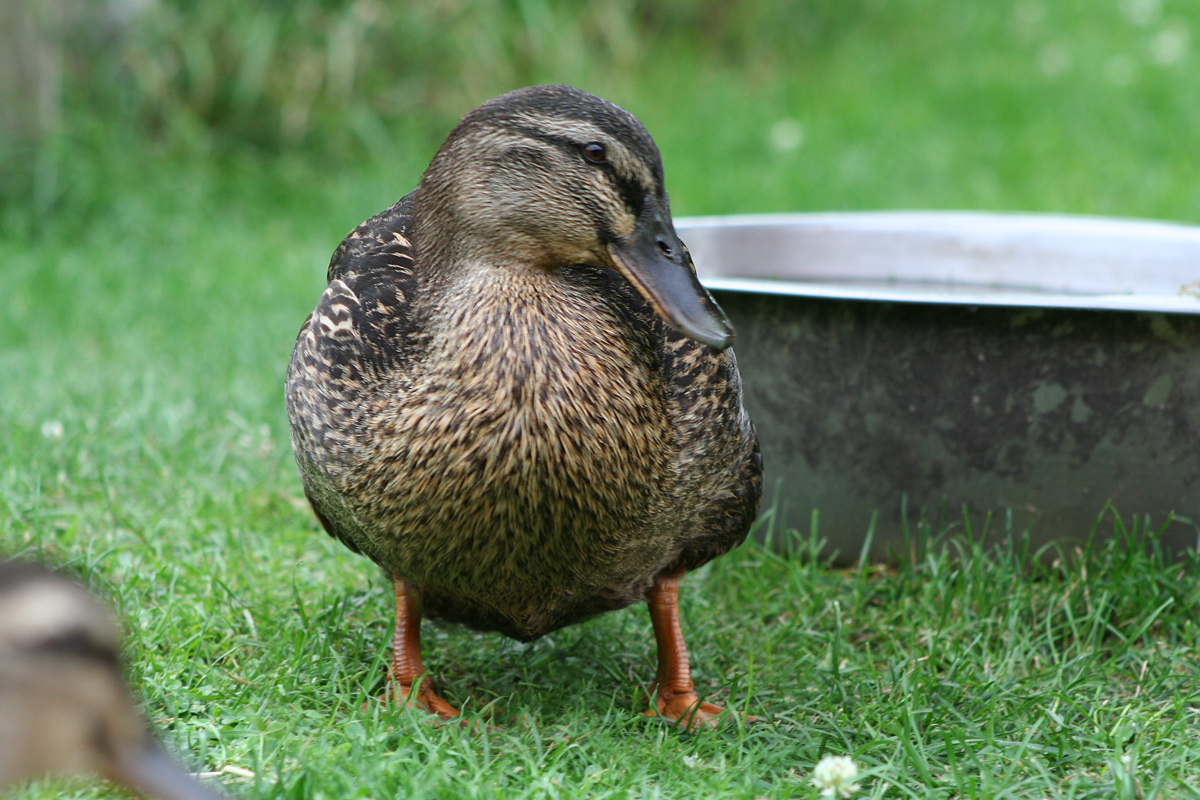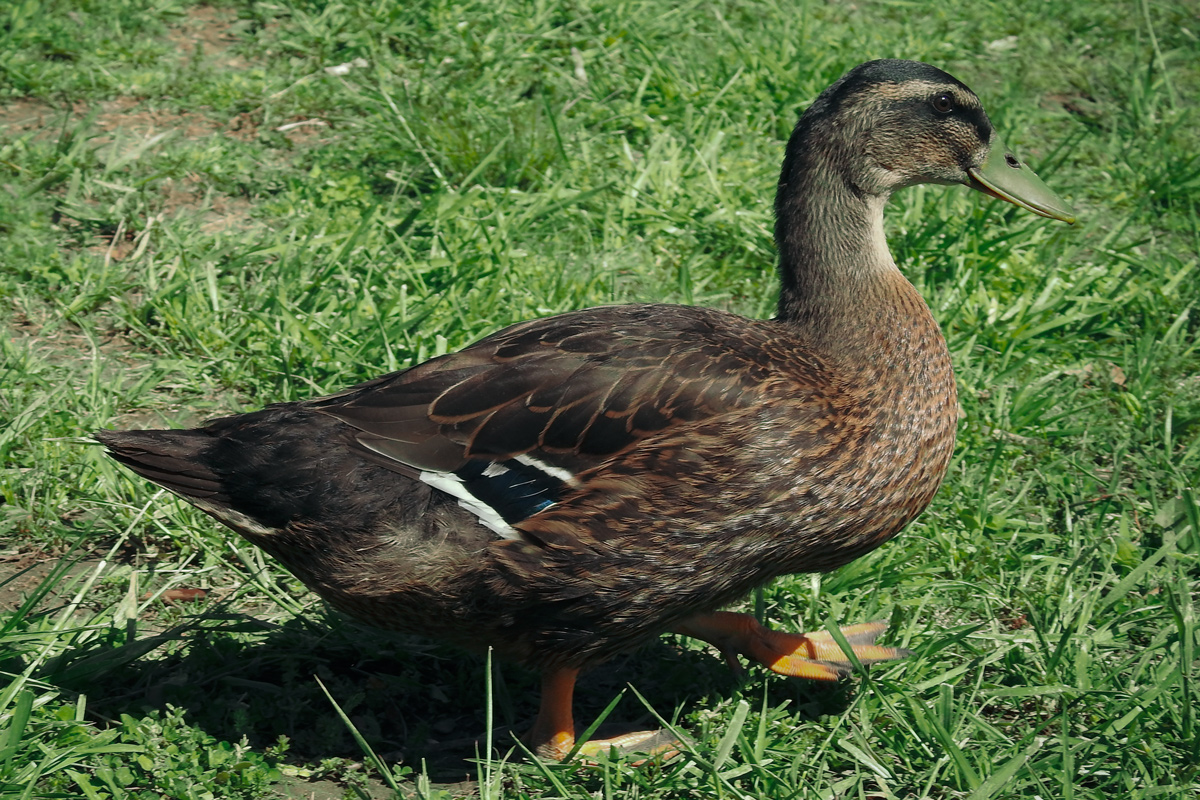 Rouen photos courtesy of Lisa Borgen, Hannah and Holly Nelson.
"Our Runner ducks were always the "boss" breed in our flock. They preferred to waddle as their own little group of Runners, reminding us of the Jets and the Sharks. They are the ones who decided when and where to move, too! Their confident and outgoing personalities really won us over."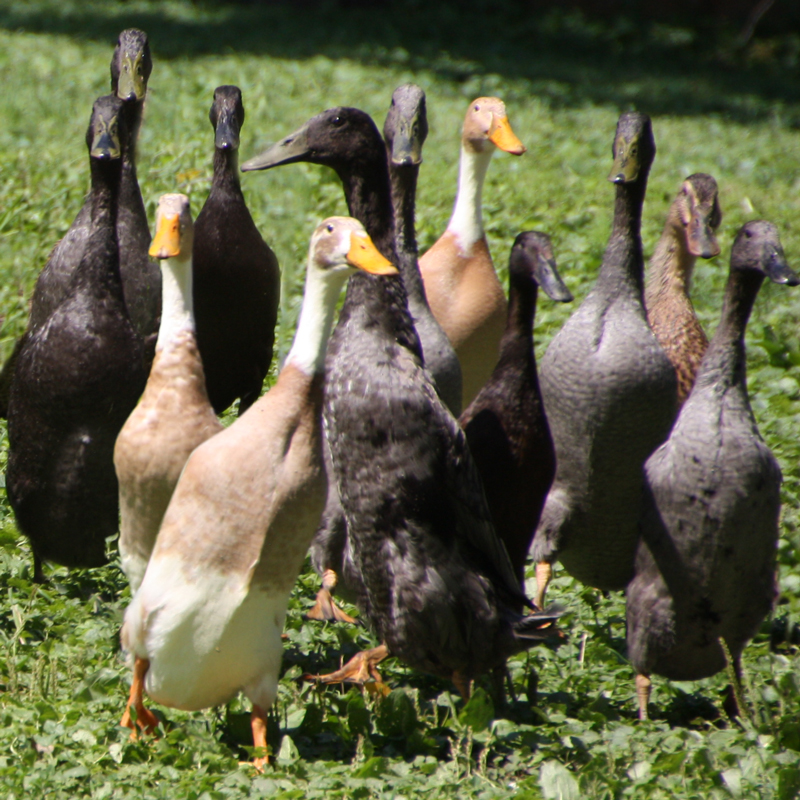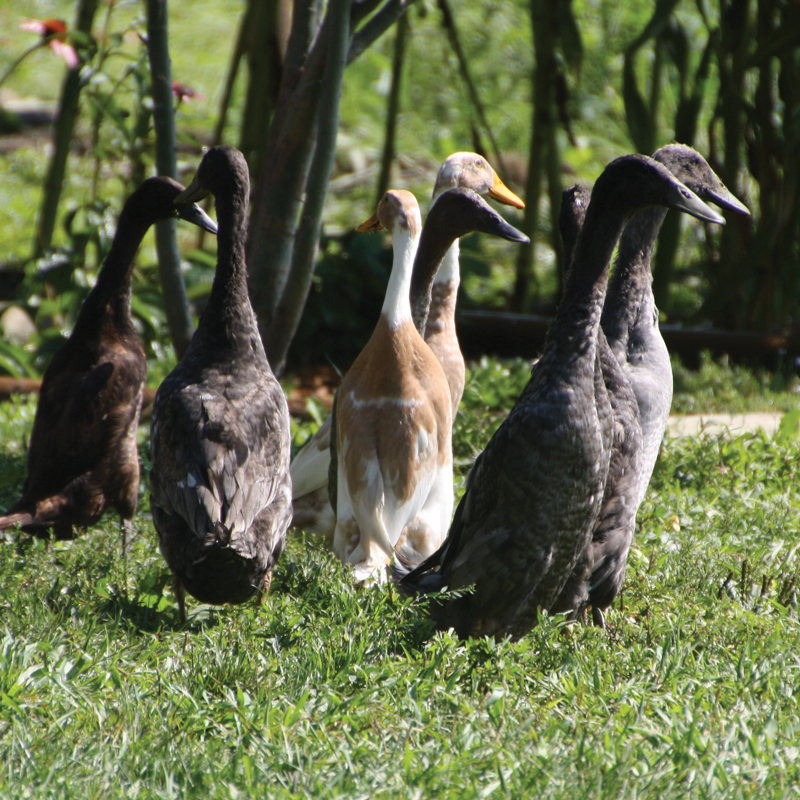 McMurray Hatchery staff photo.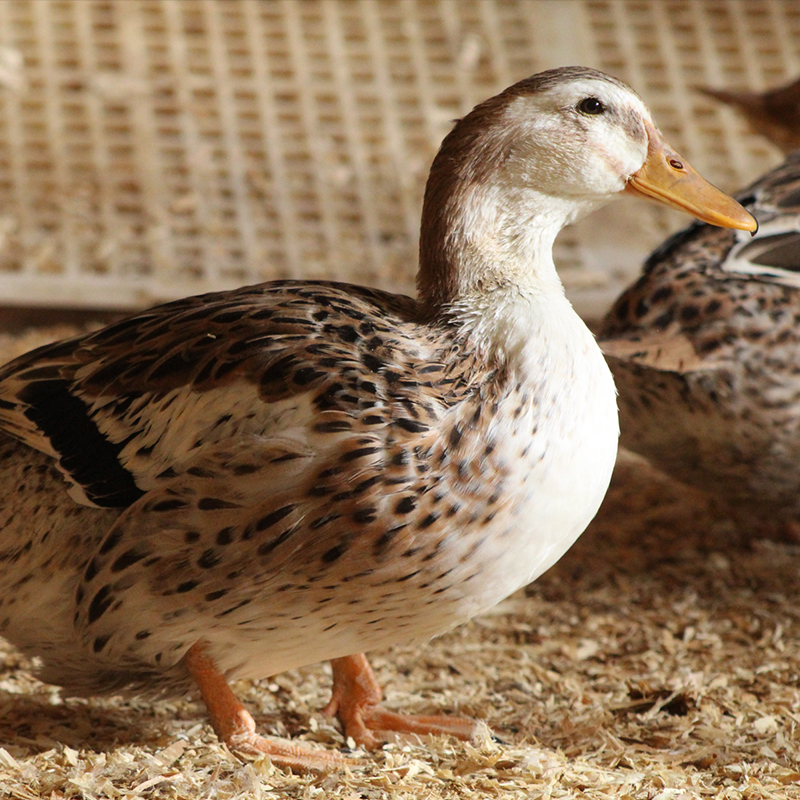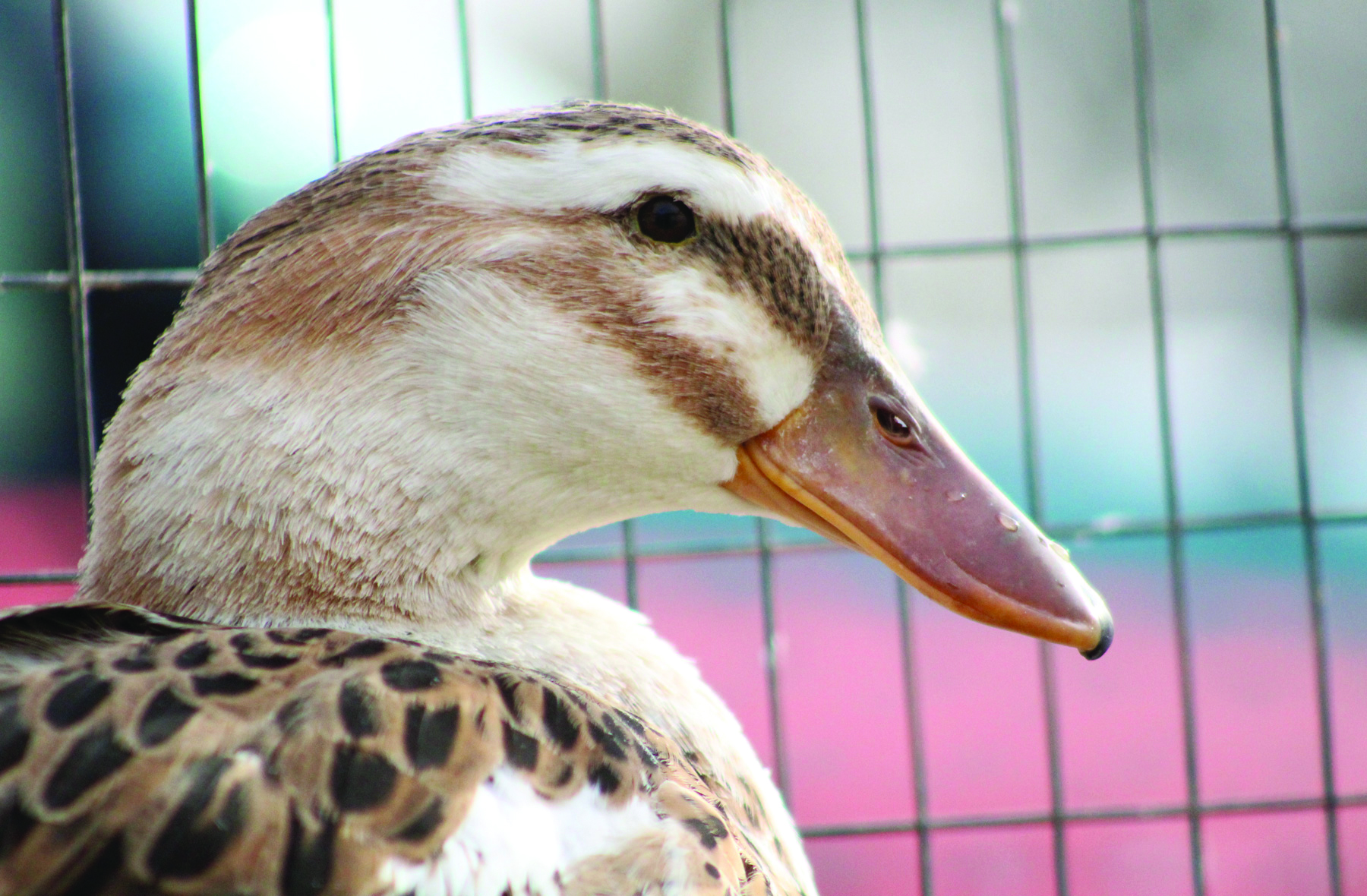 McMurray Hatchery staff photo.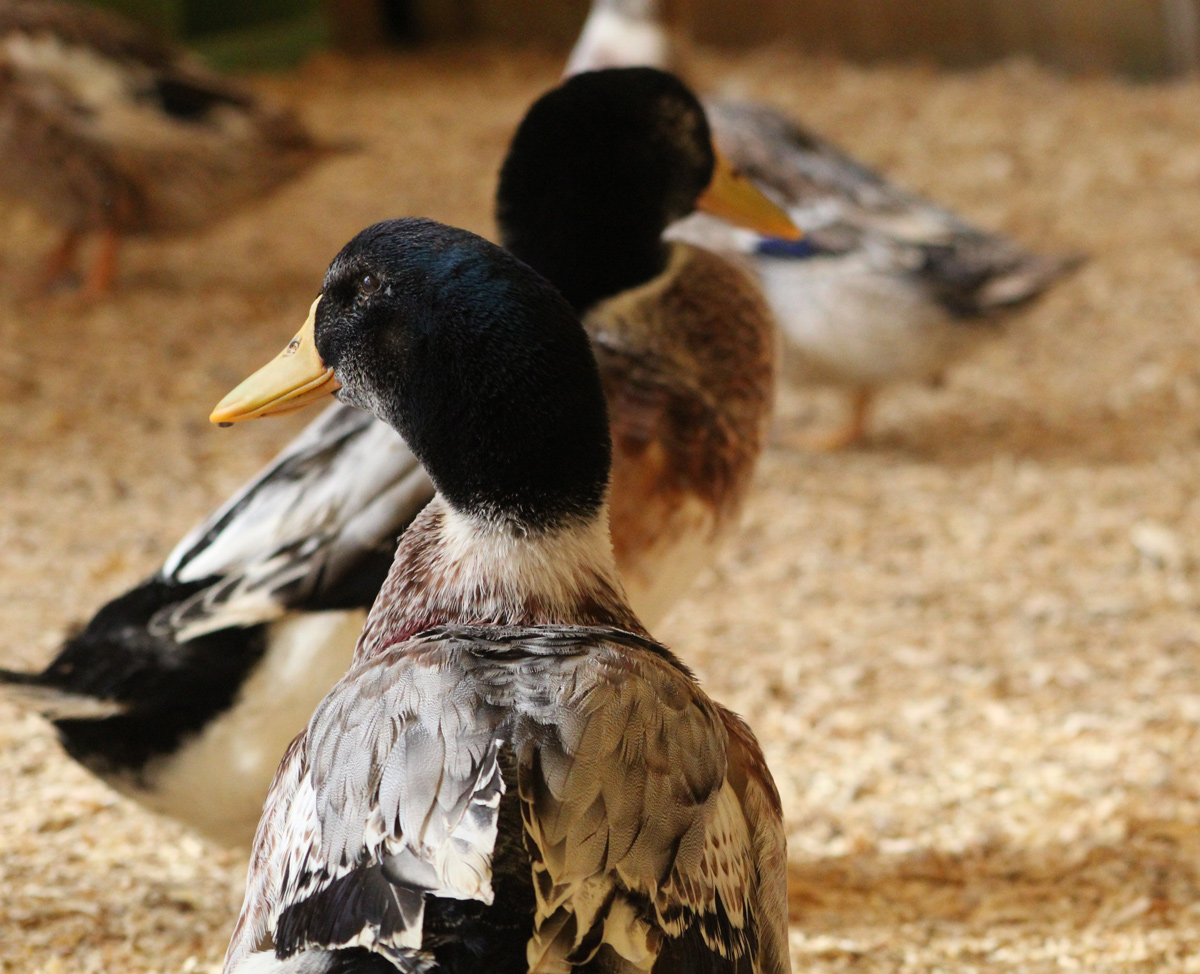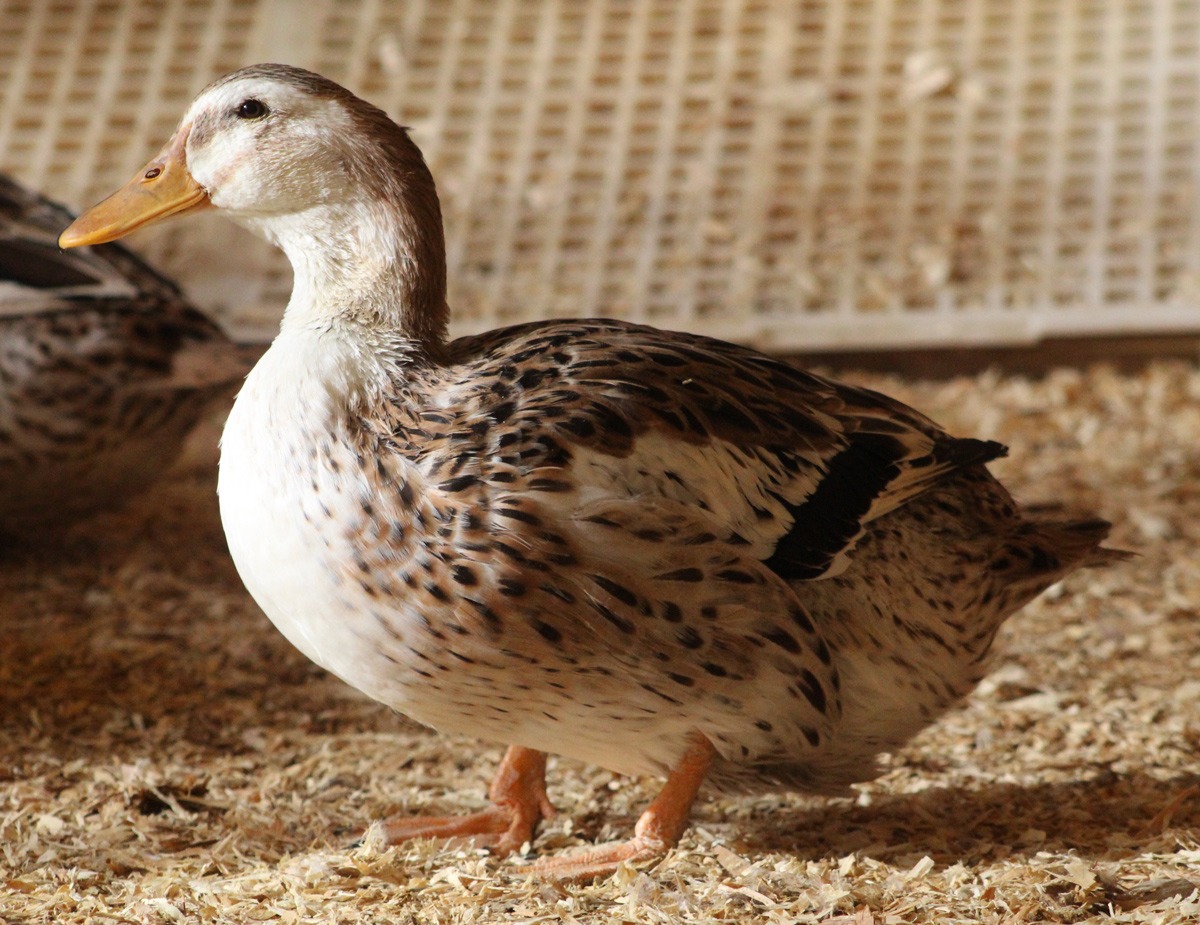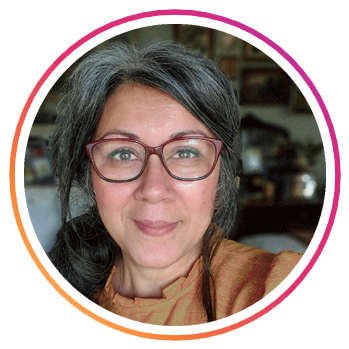 "Silver Appleyards are the duck breed of choice on our farm. They are calm, friendly birds that love to forage and consume pests in the garden. Appleyards are a great dual-purpose breed, providing our family with a large amount of eggs and meat each year. Not to mention, they are also excellent broody hens and mothers. We've raised a lot of duck breeds over the years, but it's the Silver Appleyards which continue to grace our property."
— Ann Accetta-Scott, A Farm Girl in the Making, Author, Customer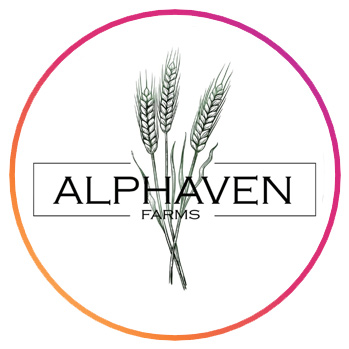 "Welsh Harlequins have to be one of the most beautiful duck breeds, with the hens' slate bills and feet contrasting their white bodies, and the drakes vibrant green heads. Our favorite feature of this breed is the auto-sexing bill. Within the first two days of hatching, being able to sex the birds based on bill characteristics is a huge bonus. Our girls have been fantastic layers, never skipping a beat. They also make great mothers, and are fantastic at hatching."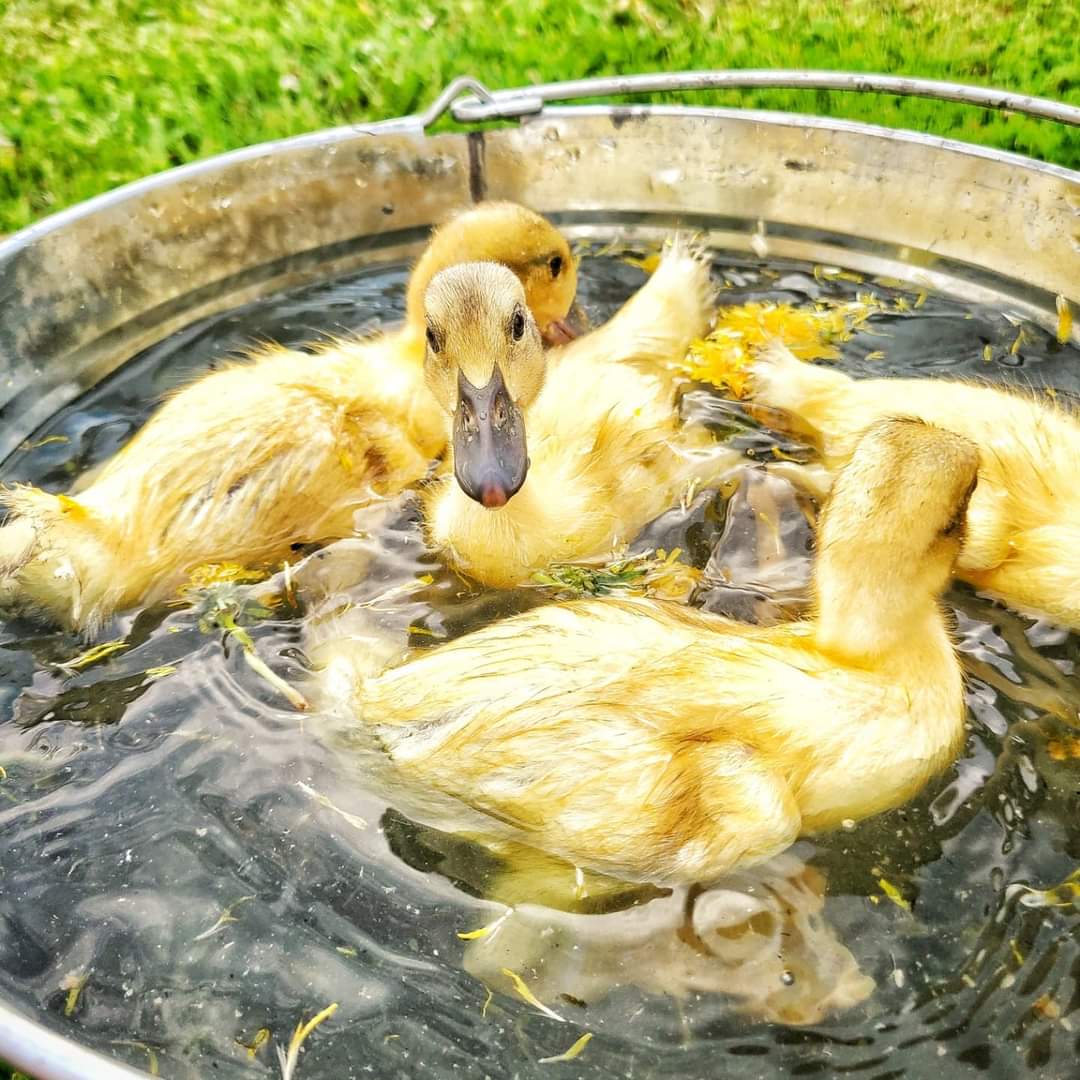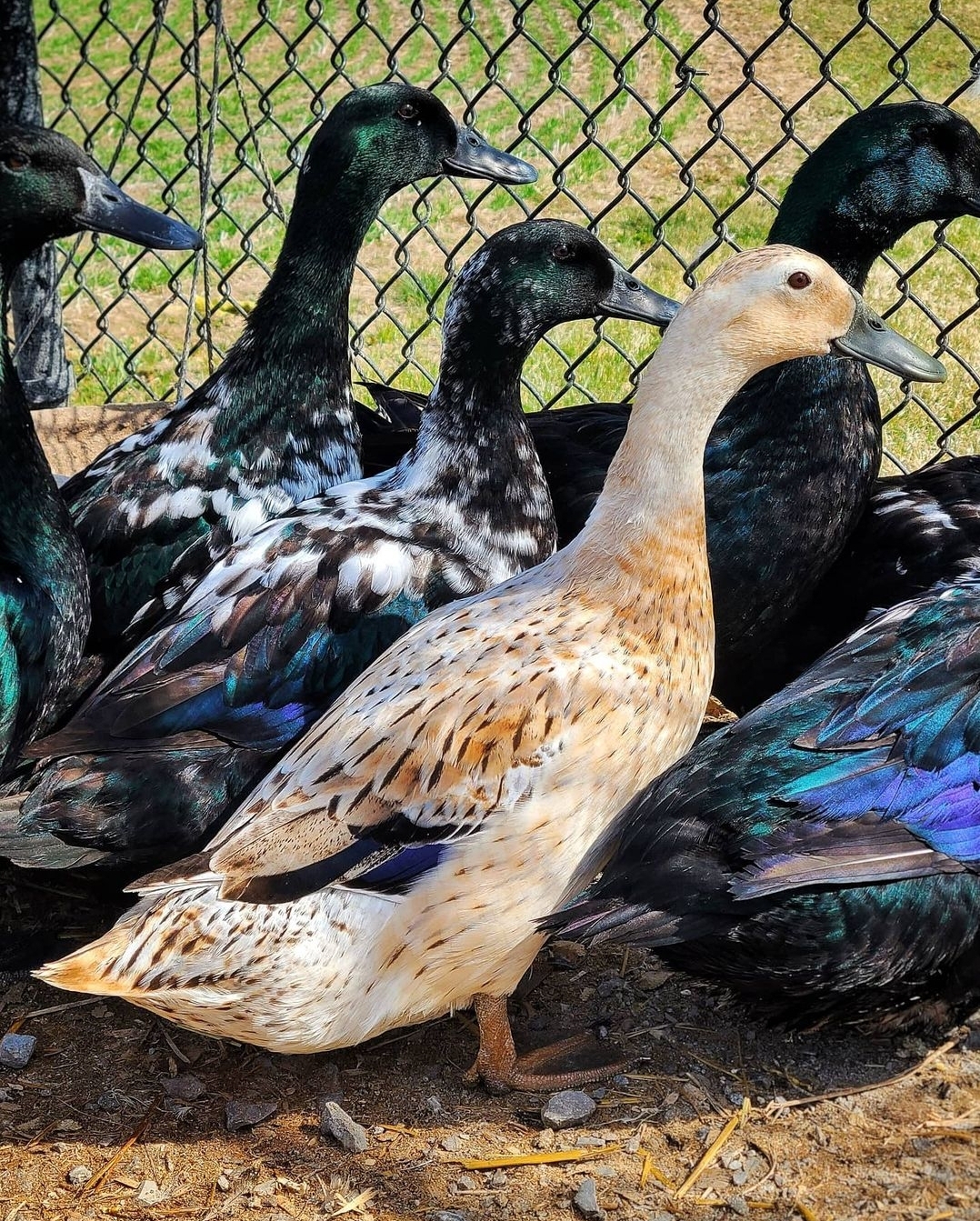 Welsh Harlequin photos courtesy of Kayla Alpe.
"We really love the silly White Crested ducks because they are so fun to watch in the flock. They have the most personality of any duck we have met, often leading people to jokingly ask, "What's up with your duck?" They always seemed to be afraid of being left behind, and would waddle hurriedly at the back of the pack, with their little fluffy heads poking up above everyone else.."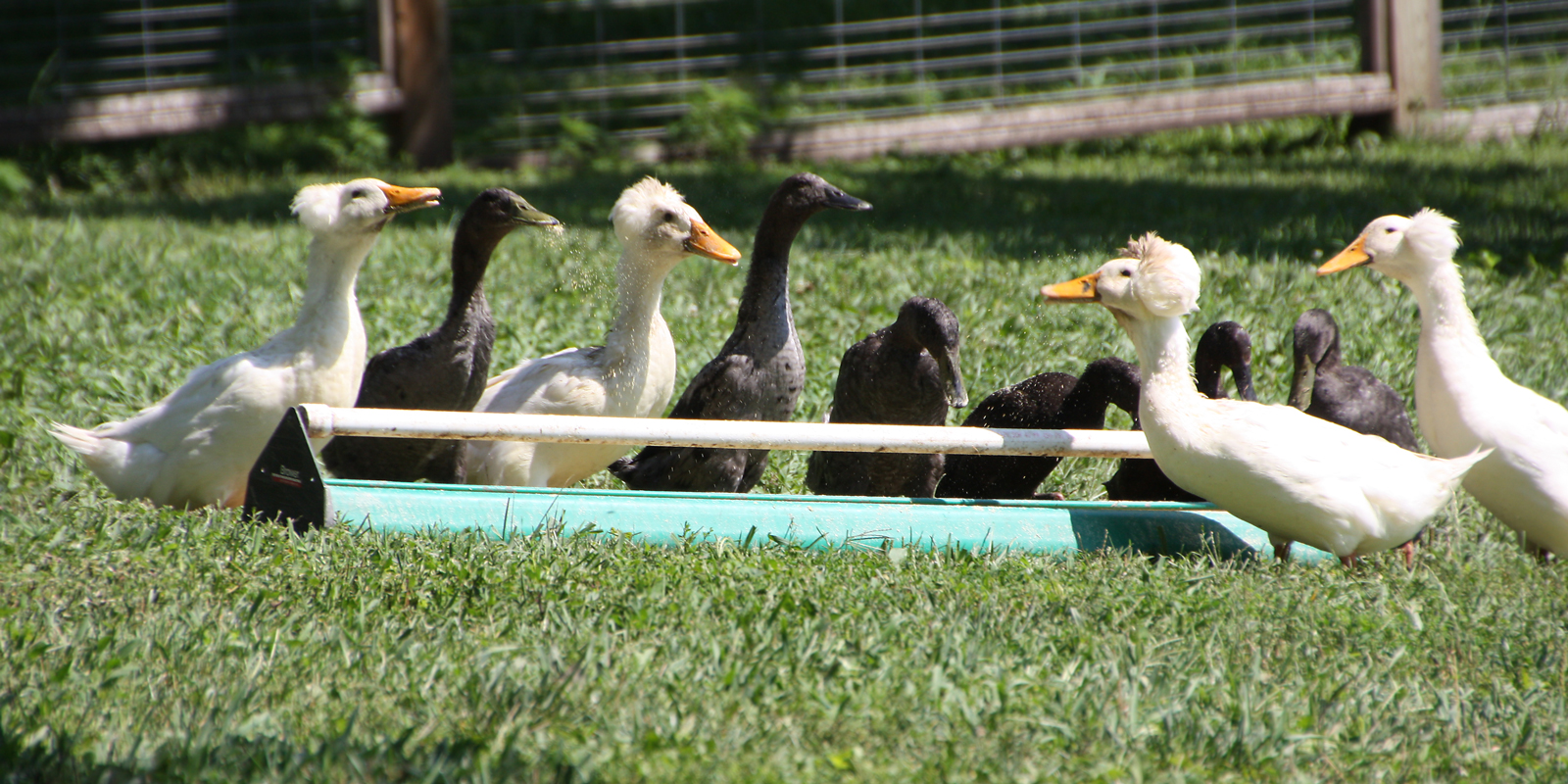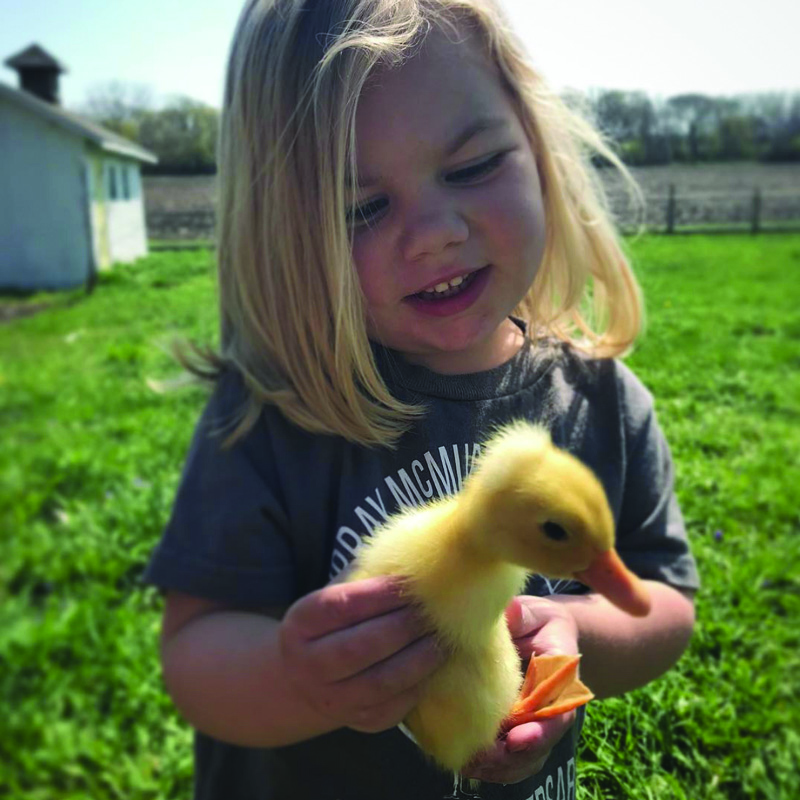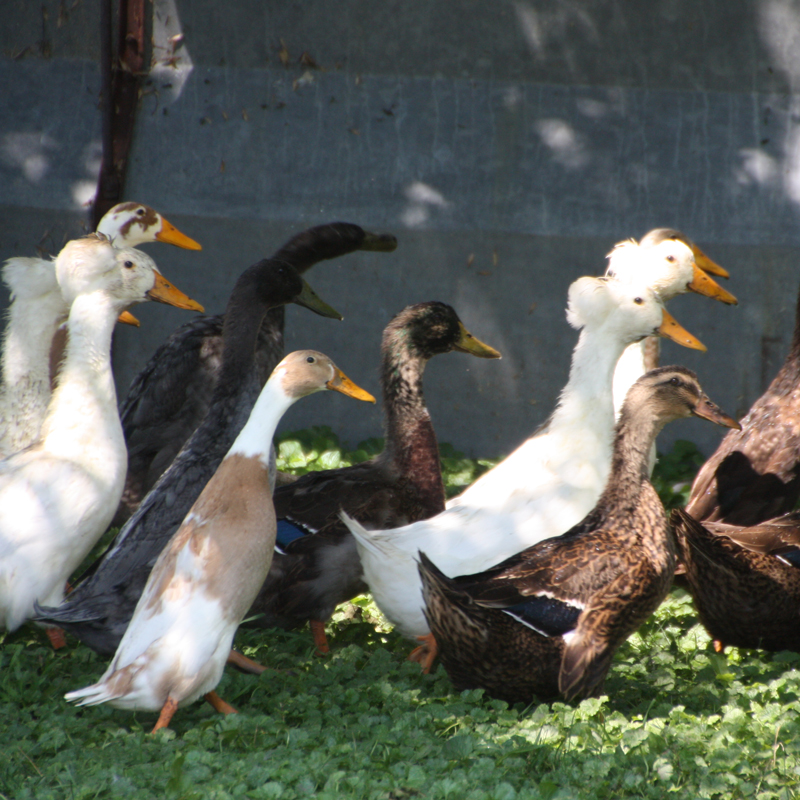 McMurray Hatchery staff photos.