Whether homesteading on a property or living in the suburbs, bone broth or stock should be a staple in your pantry. As I meal plan for the week, it's good to know that many of the food items I need for making meals consist of things I have preserved.
The joy of making your broth or stock is simple: you can use raw or cooked bones, such as the carcass from a roasted chicken dinner. Beef, pork, and other poultry bones also make delicious bone broth and stock, too. This is perfect for my homesteading life as it creates a zero-waste product that I can easily make in my own kitchen.
A Tip: Use Chicken Feet in Your Bone Broth
Many individuals raising poultry for meat are still trying to figure out what to do with the chicken feet, mainly because they do not know how to prepare them properly. If you are one of these individuals, here are tips on cleaning chicken feet and the gizzard.
Poultry feet add gelatin to homemade bone broth. Gelatin is rich in protein and has a unique amino acid profile. Consuming gelatin may reduce joint and bone pain and can increase brain function. When enough chicken feet are added to the simmering pot, the gelatinous texture will often remain during the canning process. 
Bone Broth Ingredients
4 pounds of bones from pasture-raised chickens 

10 chicken feet, cleaned and ready to use

3 large carrots, washed and chopped into 2-inch pieces

2 large yellow onions, skin on and quartered

6 to 8 fresh rosemary sprigs, or 3 tablespoons dried

6 fresh stems of sage, or 3 tablespoons dried

1 handful fresh thyme, or 3 tablespoons dried

1 handful fresh Italian parsley or loveage, or 3 tablespoons dried

4 bay leaves

2 heads fresh garlic, skin on and cut in half crosswise

3 tablespoons of whole peppercorns

¼ cup apple cider vinegar

water, enough to cover the bones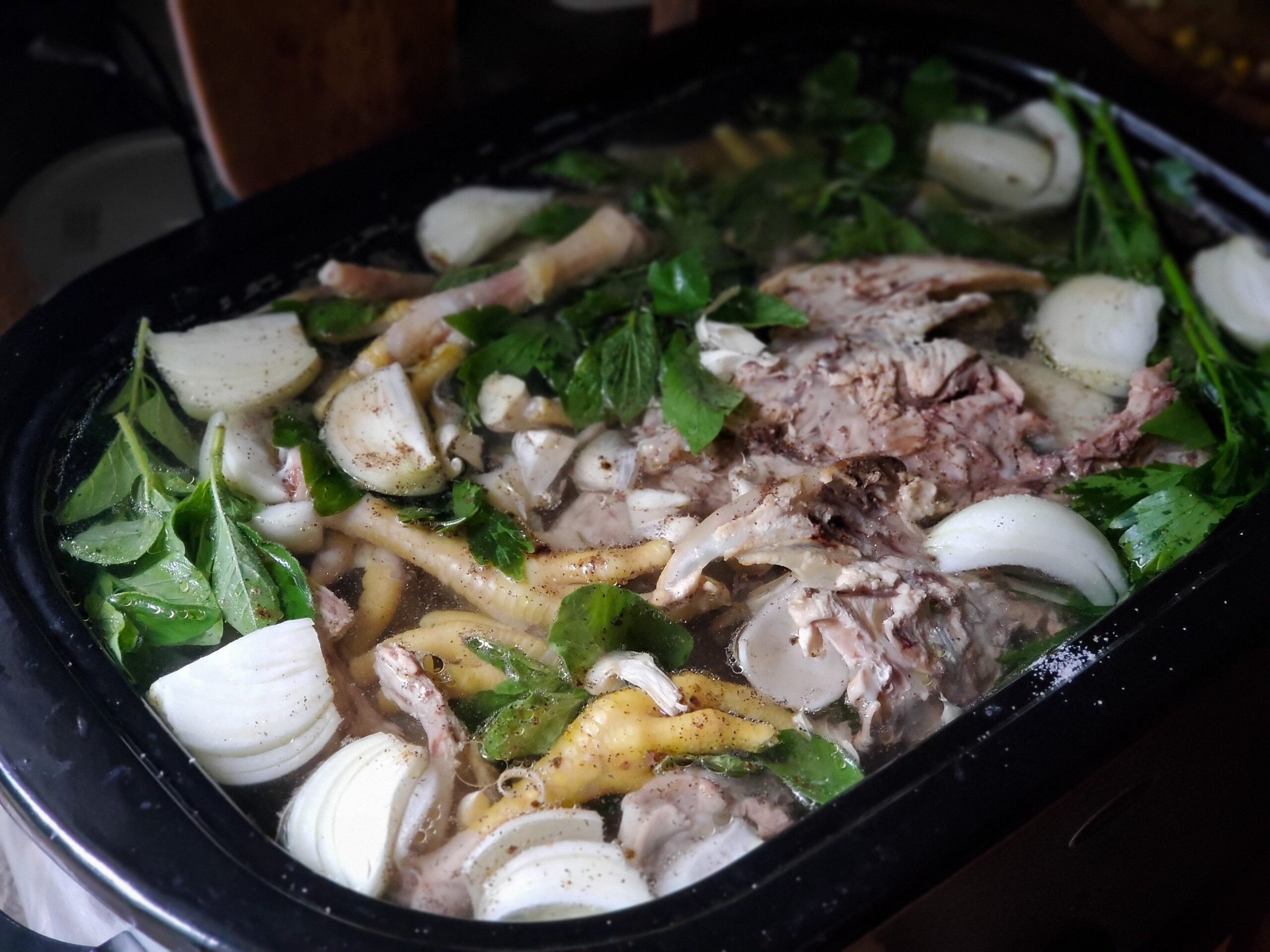 Equipment for Making Bone Broth
large electric roaster oven or 10-quart stockpot

baking sheet

soup ladle

jar funnel

fine mesh sieve for jars

pressure canner

quart or pint-size mason jars
Instructions for Making Bone Broth
Preheat oven to 450 degrees Fahrenheit. Place bones onto a baking sheet and roast for 20 minutes. Flip the bones and continue to roast for an additional 20 minutes.

Add the roasted bones, vegetables, herbs, spices, and apple cider vinegar to the electric roaster oven or stockpot.

In a stock pot, add enough water to cover the bones, boil for 10 minutes, reduce the stove top burner to a low simmer, and add the lid. In a roaster oven, set the temperature to 400 degrees, boil for 10 minutes, reduce the heat to 165 degrees, and add a cover.

Allow the bones to cook for 12 to 48 hours, adding additional water as needed.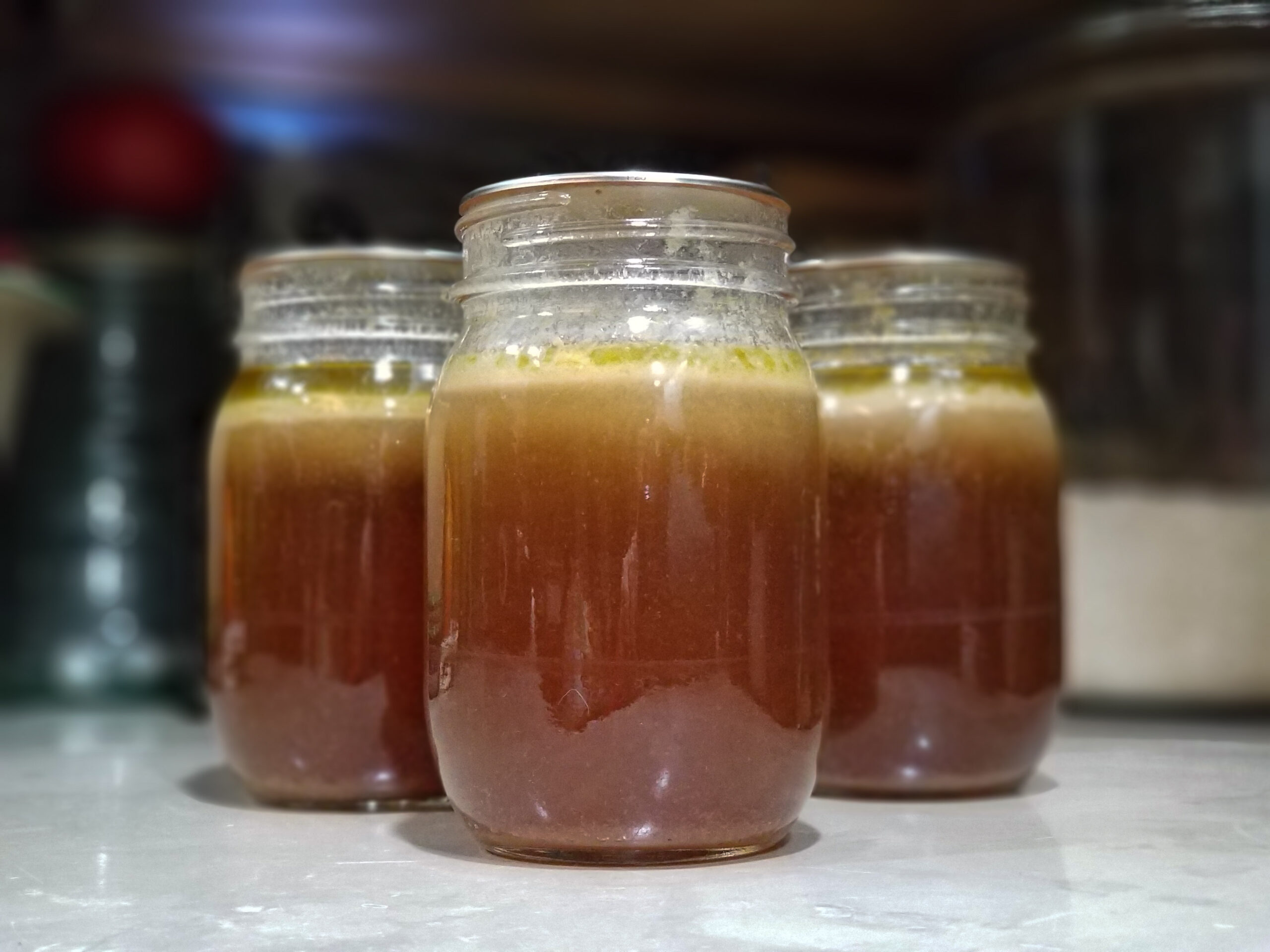 How to Pressure Can Bone Broth
I am a " use a smidge of this, a dash of that, a pinch of this" kind of cook. However, when it comes to canning food, it is necessary to understand the science behind the process before you break away and prepare your own canning recipes. Stock and bone broth are low-acidic items, requiring a pressure canner to make this home-canned item shelf-stable. 
Prepare pressure canner.

Place the jar funnel and small fine mesh sieve onto a mason jar. Using a ladle, slowly pour liquid to the sieve, ensuring no solid food enters the jar, and leave a 1-inch headspace.

Wipe the rim of each jar using a clean dishcloth and white vinegar, and add warmed lids and rings finger tight.

Process broth for 20 minutes for pints or 25 minutes for quarts, making sure to adjust the processing time based on your altitude.

Remove jars from the pressure canner and allow them to rest for 12 hours. Then, store unsealed jars in the refrigerator and use them as quickly as possible.

Wash sealed jars with warm soapy water, date jars, and store in a cool, dark location.
Unsealed Jars
There are two options available if there are jars that have not sealed:
Can the jars again…
Prepare pressure canner, new jars, and new lids based on the manufacturer's instructions.
Reheat the broth or stock and bring the liquid to a raging boil and all to boil for 10 minutes.
Fill jars and process once again based on the instructions above.
Alternatively, you can place all unsealed jars into the refrigerator and use within a week.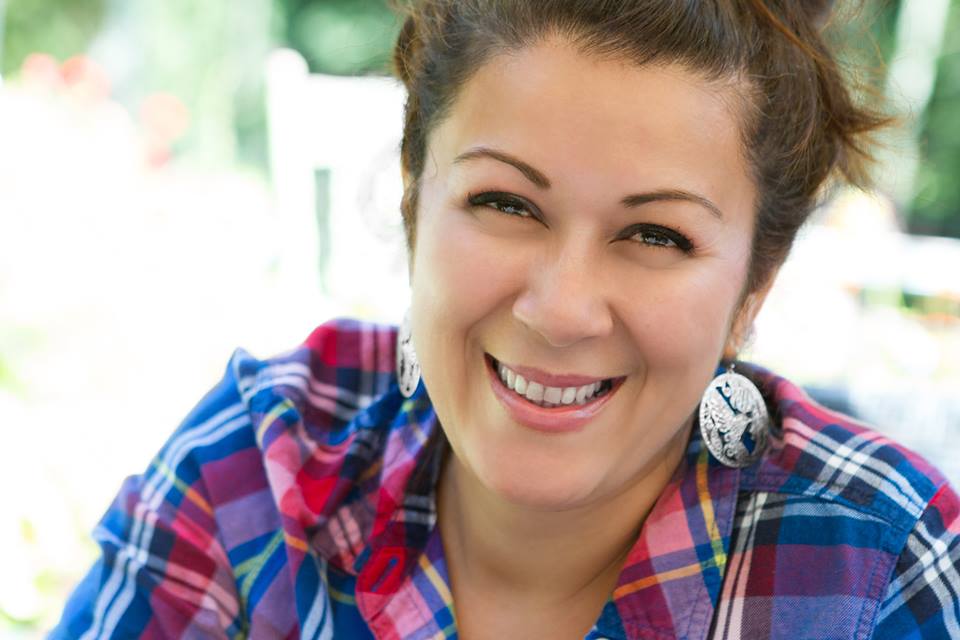 Photos courtesy of Ann Accetta-Scott.