When my chicken addiction became strong, my husband gave me the stink eye. I quickly needed to find ways for my chickens to make me money! Raising chickens for meat, and learning about how to put up my chicken eggs for sale, were two of the main things I needed to research. But where should I begin? I should just tell everyone my eggs are for sale and they'll buy them, right? Well, maybe not …

Don't worry, friend. I've got you covered. The best way for me to learn was through trial and error. And oh man, did I learn quickly. Broiler chicken farming is not for the faint of heart. And offering my chicken eggs for sale in the local community also had its road bumps. More than anything, I learned that marketing is the biggest issue for chicken keepers. Hopefully I can share some insight to help you be three steps ahead in your endeavor!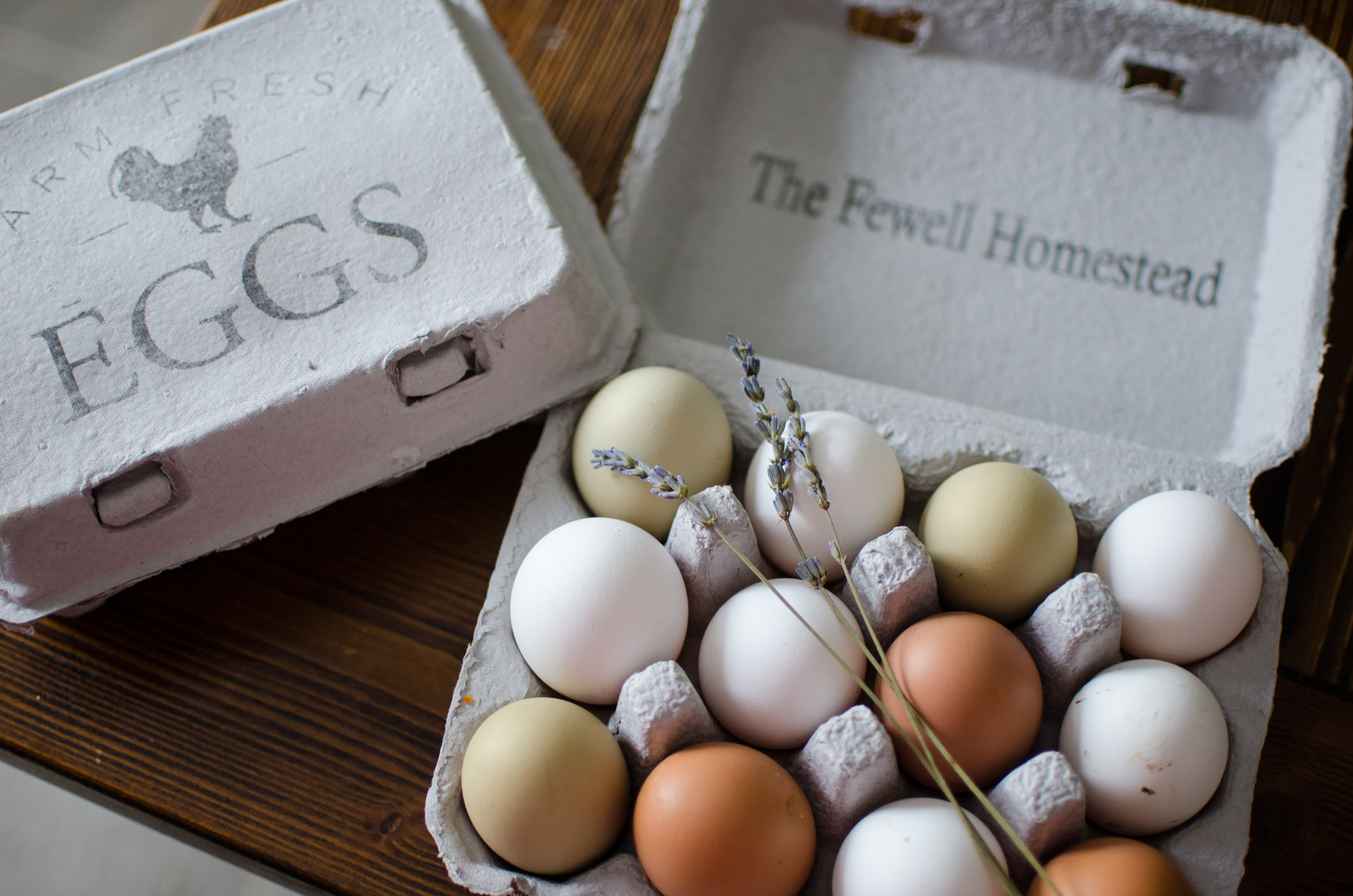 How to Sell Your Chicken Eggs
If you're hoping to market your chicken eggs for sale, you'll first need to check your local laws. Many states ask that you wash your eggs before selling them to your customer. You can simply do this with water, or you can buy a special egg wash from your local farm store. 
There could also be a limit to how many dozen eggs you can sell every month or every year. Crazy, I know, but you'll want to know what this law is for your area before you get started. If you're just selling to your local community, family, and friends, chances are the amount of eggs you sell won't be an issue. But if you're going to a farmer's market and selling 25 dozen eggs or more every few days, you should definitely check out the local laws.
There are a few other things to consider — other than laws — when selling your chicken eggs. 
Make sure your eggs are clean

(even if you don't wash them). 

Choose your prettiest eggs.

Yes, pretty makes the customer experience even better! You can even choose colored egg layers for your flock to add bursts of olive green, chocolate brown, and even pink eggs!

Make your packaging extra special.

Consider purchasing or making egg cartons with your farm name on them. Add a twine tie and a sprig of rosemary. It's all about experience and making your customer feel like you've gone the extra mile. 

Know your market!

Let's dive more into that one.
More than anything, you'll need to know your market. Keep in mind that you might have to travel to discover and reach your market, as well. If you live in a very rural area, chances are, your neighbors are raising their own chickens. This will require you to drive to a more populated town, even if only slightly more urban. You'll want to connect and network with individuals who want to eat real food, but aren't currently able (or desire) to grow their own. 
You can do this by starting an online social media group, a farm website, and more. Network with your local friends and businesses. Ask mom-and-pop stores and other small businesses if they will carry a few dozen of your eggs every week. As people know there are farm fresh eggs available, the demand will begin to come, and you can start your business off on a great foot. 
If you have to travel, make travel days the same day and time every week. When we were selling our chicken eggs consistently, I would travel to the town over every Tuesday around lunch time. Customers would meet me on their lunch breaks in a parking lot. Or I would deliver to old-town on foot. It was a nice break in the day!
Don't forget to utilize your family, friends, and coworkers! When people know you have chicken eggs for sale, you quickly become the crazy chicken lady who always has eggs for everyone!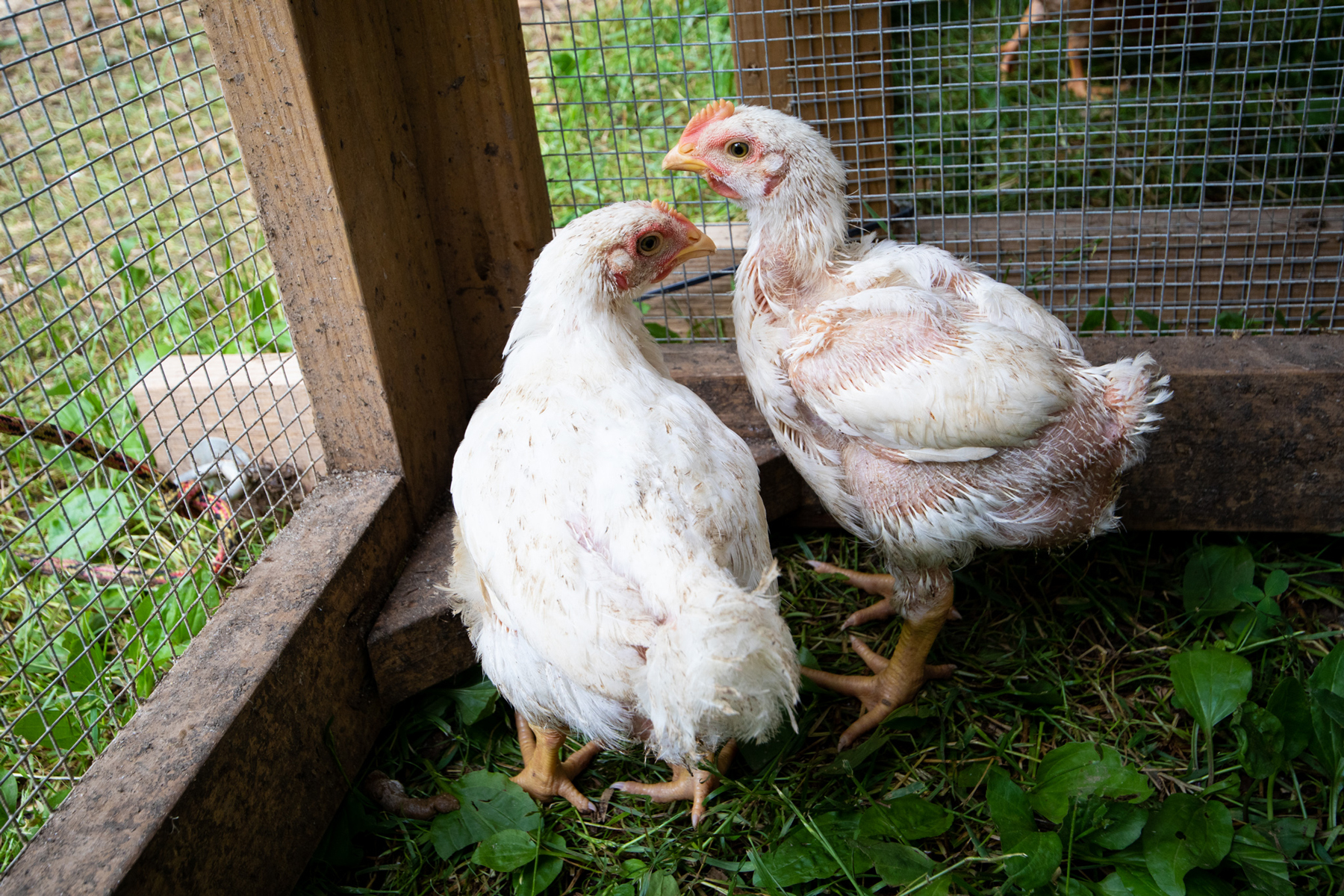 Raising Broiler Chickens for Meat and Sale
There is nothing more satisfying than broiler chicken farming. While raising a flock for selling eggs is amazing, raising meat just seems like it's totally next level. The first time we butchered one of our own chickens, there was such an amazing sense of accomplishment that came along with it. We grew this bird. It had an absolutely amazing life on our homestead. 
Imagine that feeling, times a thousand, when raising broiler chickens for your community. A community that will soon come to depend on you for its homegrown and healthy meat source. 
Just as with egg sales, there are some laws you should consider before diving in head first with raising broilers.
First, many states have requirements on sales of meat. Some states require you to process your meat in an FDA inspected facility. Other states will allow you to sell up to 1,000 home processed birds off your own property. Make sure you know your local laws, especially on this, because it could get you in quite a bit of trouble if you don't follow them. 
Some other things you should consider when selling broilers to your local community: 
Try to pre-sell your birds.

It's easier to say "I have 100 chickens due to process on this date, tell us how many you want." Make sure you take a deposit, which will help pay for chicken feed. You should also have plenty of extra birds (preferably for your freezer or understanding friends/family) in case you lose some birds during grow-out. 

Market your meat strategically.

If you have egg customers, chances are, they're going to eventually become meat customers. Market to your egg sale customers first before reaching further into your community. Besides that, make sure people know how your meat is raised. Is it free range? Cage free? Pasture raised? But also, check the wording with the FDA regulations too. Labels help your customer connect with you and know what they're buying. But there are also strict regulations you should adhere to.

Packaging and tools.

If your birds have frostbite in the first month of being in the freezer due to cheap packaging, your customers won't be very happy. If your bird's skin is torn to pieces or there are lots of feathers left due to a faulty plucker, your customers won't be very happy. Make sure you invest in the proper tools and packaging before you begin. It will pay off in the end!

Offer other chicken parts for sale.

Chicken feet make great bone broth. Some people love chicken livers and gizzard! Don't be ashamed of offering those parts for sale too. Or give your pre-sale customers the option with their chicken purchases.

Don't be afraid to rent.

If you can't afford a plucker, scalder, and all the things in the beginning, don't be afraid to rent a plucking set up. Likewise, don't be afraid to buy all the things and rent your equipment out to help you make a few extra bucks. 

Keep track of your feed and costs.

Really, seriously, this is a major help for you to see how inexpensive it really is to raise meat birds. Even if you're doing it just for yourself! While most of the cost is upfront, raising your own pastured raised broilers is still cheaper than store bought meat.
At the end of the day, the things that bring you the most joy in chicken keeping can also bring you a fairly good income. Maybe not something to write home about, but still something that can help you offset costs, and maybe make some extra money. Should you decide to start a true enterprise to sell to a broader community, you'll be glad you had the basics under your belt! Start for yourself first, then move into community based agriculture.
We really enjoy putting our chickens to work for us, no matter how big or how small of a farm we may be. Every little bit helps, and I hope these tips bring you some things to think about, and information you can use as you get started.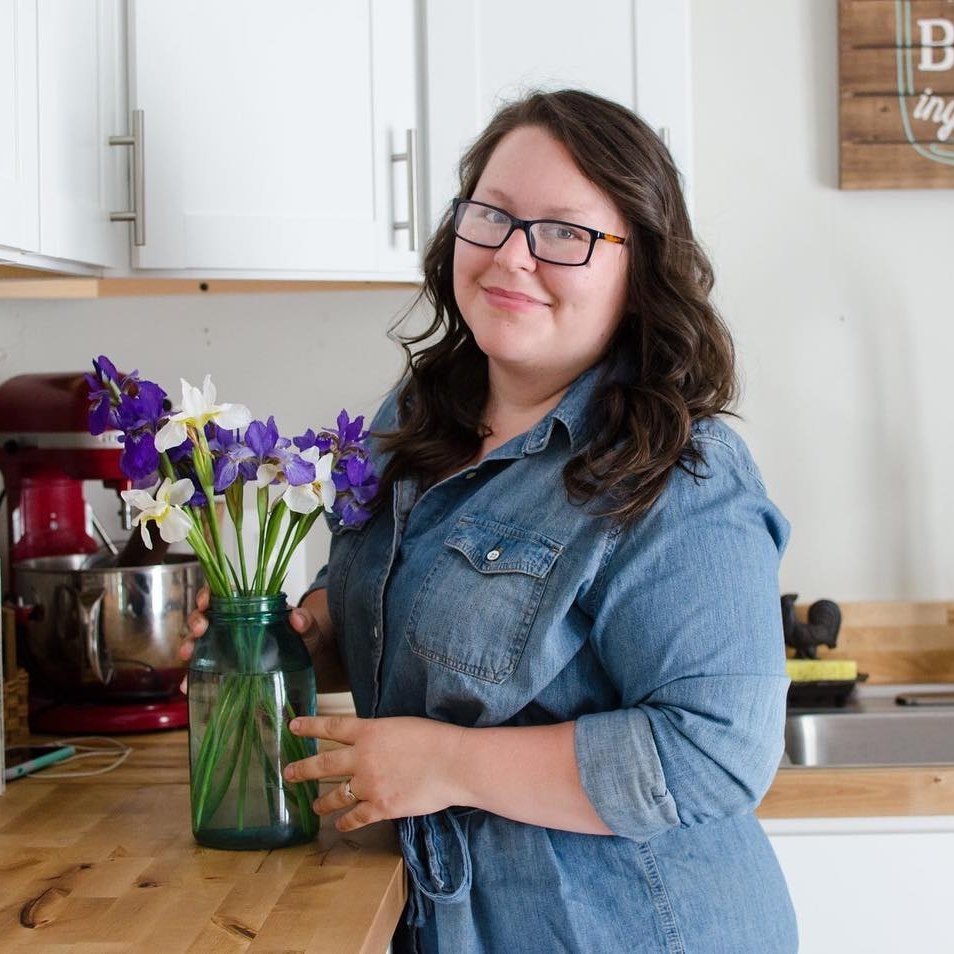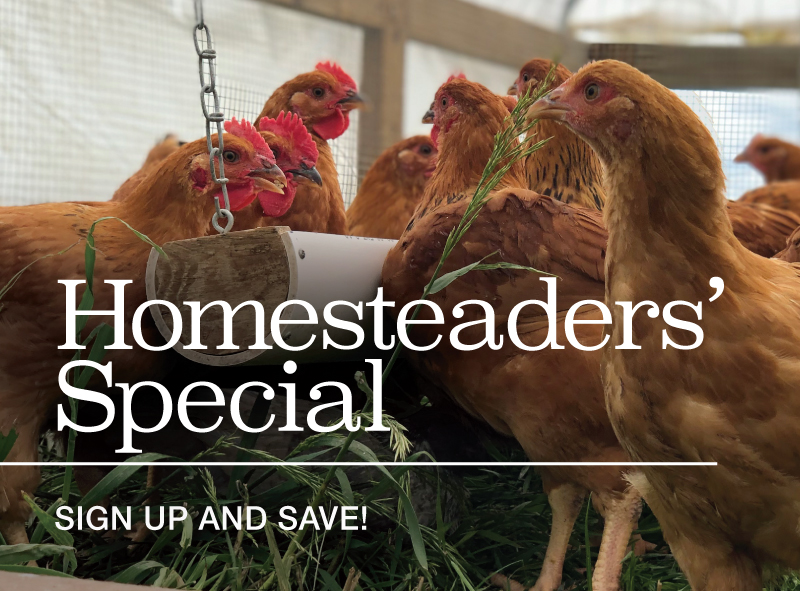 NEW Homesteader's Special Available in 2020 from McMurray Hatchery
McMurray Hatchery is proud to partner with Homesteaders across the country, and support more sustainable lifestyles, by offering our new
Homesteaders' Special. Our Homesteaders' Special makes it easier to raise your own flock for meat and eggs:
Register as a Homesteader by calling (800) 456-3280
Purchase a minimum of 350 birds per year
Choose your savings: 20% OFF OR 60-DAY TERMS!