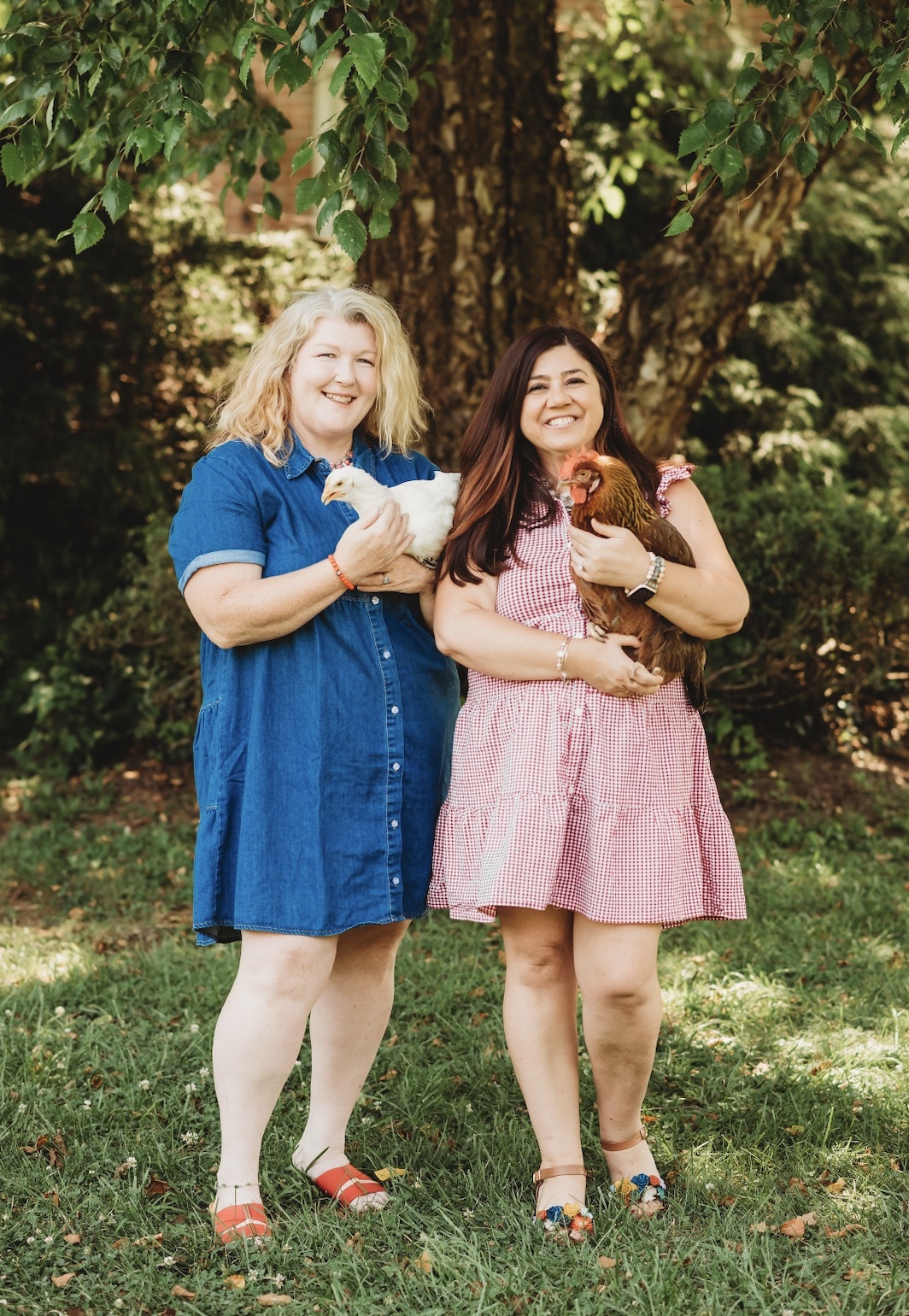 Holly Callahan-Kasmala grew up as a 4-H kid on a small horse farm. She has been keeping chickens for more than 20 years, and is passionate about Heritage chickens and helping people find the right breed for their needs. Holly has an MA in History, and is a long-time fiber artist/teacher. In addition to keeping Heritage breed chickens and rare breed sheep, she also grows heirloom cotton, dye plants, and all kinds of heirloom vegetables, fruit, and flowers on her small Maryland farm. She is the creator and co-host of Coffee with the Chicken Ladies Podcast.
Chrisie DiCarlo is a retired veterinary technician with a passion for helping people care for their poultry. During her 15 years in the field, she managed a technical trauma nursing care team in a busy urban veterinary hospital ER. She gave up her career to be a stay-at-home mom to her two amazing daughters. Chrisie has been keeping chickens for more than 7 years. She also loves growing herbs, fruit, and flowers on her small Maryland farm. She is the creator and co-host of Coffee with the Chicken Ladies Podcast. 
Catch up on episodes of Coffee with the Chicken Ladies Podcast, stay up to date on their website, and follow along on social media. 
Photo of a Barred Rock hen courtesy of Holly Callahan-Kasmala and Chrisie DiCarlo.
Photo of a Silver Penciled Rock courtesy of Carly Norris.
Photo of a Partridge Rock courtesy of Teddi Yaeger. 
What does it mean to be APA Certified?
McMurray Hatchery has several flocks certified by the American Poultry Association (APA) that meet the APA Standard of Perfection. Five of Murray McMurray Hatchery's breeds are currently certified, including the White Polish, White Langshan, and three varieties of Plymouth Rocks: Buff, Partridge, and Silver Penciled.
"When the APA contacted us, we jumped at the chance to show that we have real quality stock. This certification validates our breeder flock practices," says McMurray President, Tom Watkins. "We believe breeds should meet both type and function when it comes to the Standard. Preserving breed genetics and ensuring that breeds meet the function and vigor they were developed for, in addition to type and conformation, is important to us. Our partnering with the APA brings awareness to the Standards, highlights some of our stand-out breeds, and shows the quality of poultry we produce."
Our APA Certified flocks are truly versatile. They make for excellent breeding stock and can be extremely competitive show birds, too. Many of these breeds are also productive and friendly, meaning they can adapt well to both backyards and farms. These lines highlight the quality that we strive for here at the Hatch.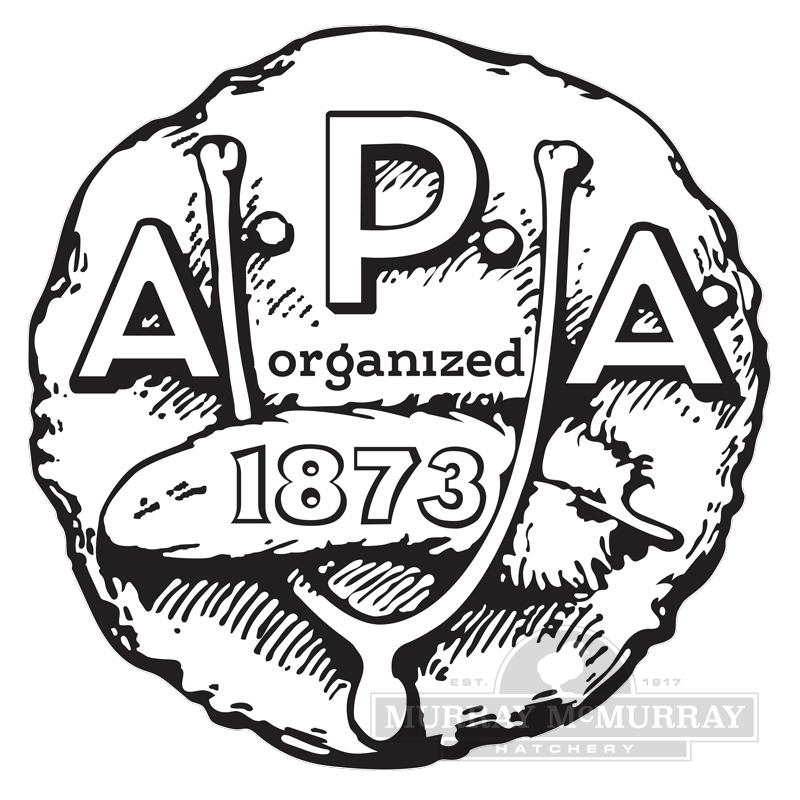 Coffee with the Chicken Ladies Podcast
Coffee with the Chicken Ladies is a weekly podcast hosted by Chrisie DiCarlo and Holly Callahan-Kasmala. The podcast covers all things Pet Chicken! Each episode includes a breed spotlight, a relevant chicken keeping topic, a recipe using fresh eggs, and some retail therapy! The Chicken Ladies also feature interviews with expert guests who span the chicken keeping world. You'll find the latest podcast episodes on their website, as well as other podcasting platforms.
You can learn more about Partridge Rock Heritage chickens by listening to Episode 25 and Episode 105 of the podcast.