McMurray Hatchery Blog
Hatchery News, Updates and Information on Raising Chickens, Ducks, Geese, Turkeys and Other Poultry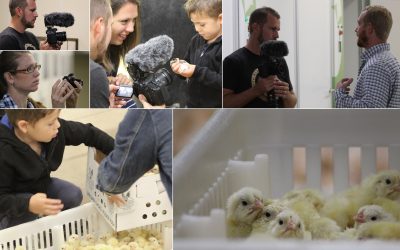 This week, YouTube Homesteaders and creators on the rise, White House on the Hill, paid a visit to McMurray Hatchery. Jake, Becky, and their son Uriah were in town to tour the Hatchery and pick up their Fall meat bird order of Jumbo Cornish X Rocks. Watch...
read more
2019 Chicks Available
View available day-old baby chicks, ducks, geese, turkeys, juvenile birds, and other poultry.
Now with with Free Shipping on most day-old birds!