McMurray Hatchery Blog
Hatchery News, Updates and Information on Raising Chickens, Ducks, Geese, Turkeys and Other Poultry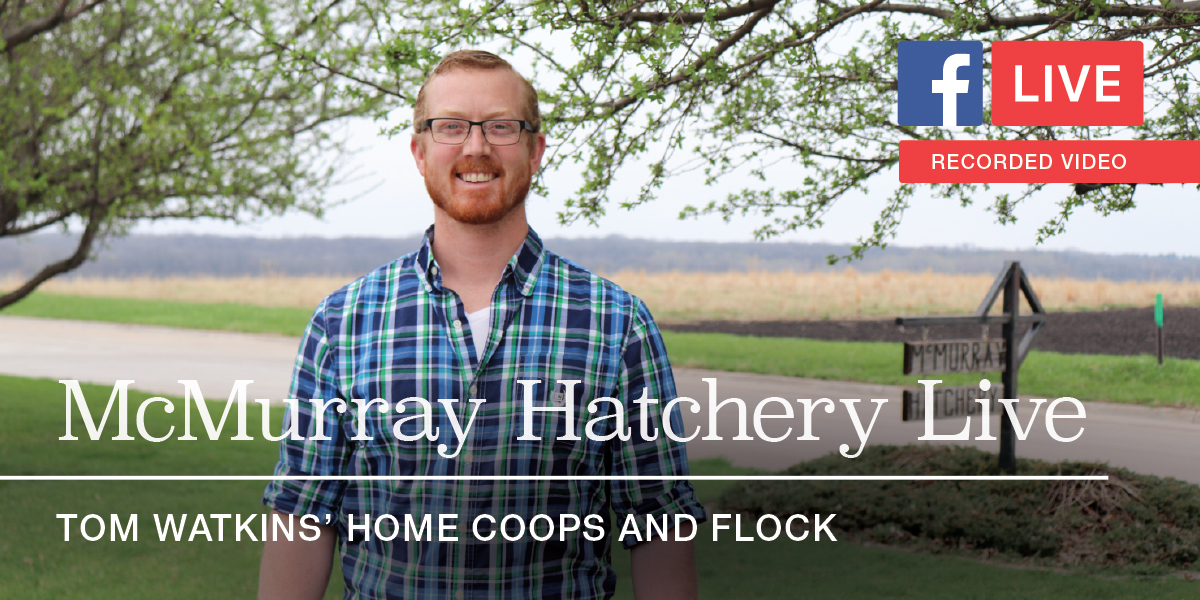 In this episode of McMurray Hatchery Live, our Vice President Tom Watkins shows viewers his own backyard coops and shares how he takes care of his own flock of chickens and ducks. Tom's flock includes Whiting True Greens, Whiting True Blues, Red Stars,...
read more
2019 Chicks Available
View available day-old baby chicks, ducks, geese, turkeys, juvenile birds, and other poultry.
Now with with Free Shipping on most day-old birds!